As we all know, China has suffered devastating floods which has been worst in Henan Province which is home to major businesses and is a key transport hub. Those floods have disrupted roads and railways which has impacted delivery of raw materials and goods. Now it is clear that those floods will in turn affect the run up to the shopping season starting with back to school necessities in September and stretching through to the Black Friday shopping day which is November 26. Those expecting big discounts in the frenzy that is Black Friday will be disappointed given the scarcity of some goods such as consumer electronics, furniture, clothing and domestic appliances. Even companies such as Apple are citing higher freight charges due to containers being both in short supply and operating at near full capacity due to backlogs. In Germany the largest steel maker Thyssenkrupp has declared force majeur on its delivery contracts. Last but not least those floods are also impacting the supply of copper necessary for both electronics and auto manufacturing. Copper reached $4.75 in May and currently is trading at $4.43 but looking firm.
It is not only international travel that has ground to a halt in Australia with foreign visitors barred from entering, but additionally domestic travel has dwindled resulting in 2,500 Qantas employees being sent home for 2 months without pay. Qantas had returned to operating at almost 100% of pre pandemic levels domestically in May but that has now fallen to less than 40%. Sydney for example will remain locked down initially until the end of August but with the expectation that will be extended until October. 6000 Qantas employees in the international division are already furloughed with international flights being suspended since May 2020. Total employees at Qantas are 22,000. As with most countries, Australia is banking on rolling out the vaccine to contain the virus but has no plans to relax restrictions on foreigners entering any time soon. AUD having reached USD0.80 in February is currently at 0.74.
That was the message from UK Chancellor Rishi Sunak who has (finally) delivered the message that some may well have considered to be a statement of the bleeding obvious to shy workers reluctant to return to their work places. Readers might think it could be a good idea if, instead of giving that message to young people in Scotland, that he delivered it nearer to home to the civil service which has been instructed to work 4 days a month in 2021 and 8 days a month starting next year in their workplaces. GBP/USD 1.3885 and impervious to this drag on the UK economy-so far.
With the release of his posthumous album this week by the Executors of his Estate, all of our thoughts naturally turn to Prince and the impact he had back in the day. Prince has more than 8,000 unreleased songs that he did not wish to release that are locked in a vault, or at least they were until now. This belter went to Number One this day in 1984 where it stuck like glue for 22 weeks and is one of his very best:
Purple Rain:
I never meant to cause you any sorrow
I never meant to cause you any pain
I only wanted to one time to see you laughing
I only wanted to see you
Laughing in the purple rain
Purple rain, purple rain
Purple rain, purple rain
Purple rain, purple rain
I only wanted to see you
Bathing in the purple rain
I never wanted to be your weekend lover
I only wanted to be some kind of friend (hey)
Baby, I could never steal you from another
It's such a shame our friendship had to end
Purple rain, purple rain
Purple rain, purple rain
Purple rain, purple rain
I only wanted to see you
Underneath the purple rain
Honey, I know, I know
I know times are changing
It's time we all reach out
For something new, that means you too
You say you want a leader
But you can't seem to make up your mind
I think you better close it
And let me guide you to the purple rain
Purple rain, purple rain
Purple rain, purple rain
If you know what I'm singing about up here
C'mon, raise your hand
Purple rain, purple rain
I only want to see you
Only want to see you
In the purple rain
Discussion and Analysis by Humphrey Percy, Chairman and Founder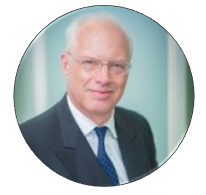 Click Here to Subscribe to the SGM-FX Newsletter