Hedging: the real world of aviation fuel
Often our clients ask us about hedging their currency exposures and request typical hedging strategies for them to consider. Nowhere is there currently a better example of the consequences of hedging versus not hedging than in the airline world with respect to aviation fuel. Last May British Airways fatefully reduced its forward cover from 90% to 60% which is the hedging level at which BA, Lufthansa and EasyJet currently stand. At the beginning of the year to remind you, the WTI oil price stood at $76 and is now at $110 having been up to $124 last week. Virgin Atlantic appear to have stolen a march on its rivals-especially BA-having hedged all of its requirements for 2022 at $90. Back in the world of foreign exchange to remind our readers GBP/EUR 1.1940 which, while off its high, still represents value in the time horizon of the last 2 years.
UK Bank of England Interest Rate Decision
This week the expectation is that the BoE will grasp the inflation nettle and raise interest rates by 0.25% to 0.75% despite the risk of choking off demand in the UK economy. With energy prices rising sharply and supply chain disruption pushing up the costs of imported goods, headline inflation could do the hitherto unthinkable and instead of topping out at 7% as confidently predicted by the BoE a few short months ago, go through 8 and 9% and even reach double digits. So the room for manoeuvre and appeasement to the threat to economic demand lobby is limited-very limited.  All in all a key week for GBP.
GBP/USD 1.3035 last night.
Inflation and Which Equities to Buy?
That is the question. SGM-FX does what it says on the tin: foreign exchange, but every now and then we wonder what equity investors in the US market should be doing in these higher inflation days. There are of course all sorts of lesser known shares that appear to offer decent dividend yields but in the USA the following 3 shares will deliver yields between 3.5 and 4.25% and have the benefit of being large and well known: Exxon Mobil Inc, Cracker Barrel Old Country Store and Merck & Co. Obviously if investors do not buy the transitory inflation story, that idea may not wash, but on the other hand, if inflation does prove longer lasting, it would probably better to hold recognised and larger companies that should benefit.
Watching the film Summer Holiday today, the clothes, haircuts and film quality are from a different age. Then there is Cliff who, as the evergreen pop star of the UK, is, if not timeless certainly well preserved. This day back in 1963 Cliff Richard and the Shadows enjoyed their 7th Number One with this number:
We're all goin' on a summer holiday
No more workin' for a week or two
Fun and laughter on a summer holiday
No more worries for me or you
For a week or two
We're goin' where the sun shines brightly
We're goin' where the sea is blue
We've seen it in the movies
Now let's see if it's true
Every wee body has a summer holiday
Doin' things they always wanted to
So we're goin' on a summer holiday
To make our dreams come true
For me and you
We're goin' where the sun shines brightly
We're goin' where the sea is blue
We've seen it in the movies
So let's see if it's true
Discussion and Analysis by Humphrey Percy, Chairman and Founder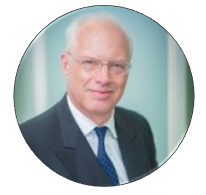 Click Here to Subscribe to the SGM-FX Newsletter