Last night at the end of Q2 and H1 Gold inched over the $1800 line on Comex- the highest it has reached since 2011 which was the highest it has achieved in the past 20 years. Oil WTI up at $39. 10 year German Bonds yield -47bp or you will have to pay 0.47% to lodge your hard earned money for safekeeping in the hands of Germany. GBP has for the moment steadied versus both USD and EUR with both Covid and Brexit influences causing some furrowed brows. FTSE at 6147.
With bar and restaurant purchases of Burgundy wine having ground to a halt for the past 3 months, the growers and negociants of Burgundy are feeling the pinch. It is not just the amount of stock building up in their warehouses and cellars, there is also the problem of their (cheap) foreign labour pool having dried up. In most businesses as currently being seen on High Streets in all countries, the default action is to offer stock at reduced prices to get buyers back and to create cash flow at reduced margins admittedly. Burgundy wine growers have an agonising choice as they are scared that having persuaded their epicurean clientele to pay astronomical prices for decades for a product that most admit they really do not understand, they may devalue their brand value.
Interesting to note that Claret or Bordeaux aficionados often can be heard to say that while they can bore for ever on the merits of Left Bank versus Right Bank, they haven't got a clue when it comes to Burgundy wine. 2002, 2003, 2005, 2009, 2010, 2012, 2014, 2015, 2016 and 2017 have all been years in Burgundy which those negociants have searched hard to find new hyperboles to express the sheer value on offer and therefore the reason to buy their wines, but 2018 was the year that knocked the best of the preceding years for 6. What that shows is that roughly one out of every two years is outstanding and Burgundy has done incredibly well overall. The most sought after wine is Domaine de La Romanee Conti and a case of 12 of the 2016 has come down from GBP 240,000 to GBP 172,500 or GBP 14,375 a bottle. Those readers hoping for some bargains with that particular wine will be likely disappointed, but surely those negociants will be forced to offer that overhang of stock of less astronomically priced Burgundy wines at reduced prices sooner rather than later?
Sounds surprising to more youthful readers, but 30 years ago today upon the re-unification of Germany, East Germany "accepted" the Deutschemark as their currency as replacement for Ostmarks. Up to 4000 on a 1:1 basis and for larger amounts on either a 2:1 or a 3:1 basis. The reason for the parentheses above is that this represented a windfall for the Ossies or East Germans and resulted in the West Germans or Wessies grumbling into their beers that they had "bought" East Germany. Over time the very considerable economic benefits of re-unification have been felt by all of Germany as well as the sizable increase in land mass to house the 83 Million population at an average of 232 per square kilometer. The Ossies got BMW, Porsche, Audi and Mercedes and the Wessies got the Trabant!
Discussion and Analysis by Humphrey Percy, Chairman and Founder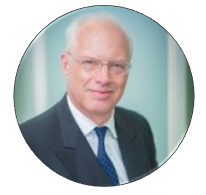 Click Here to Subscribe to the SGM-FX Newsletter