Was it because desk heads and trading bosses were on their summer holidays at the end of last week? No it was not: the UK is borrowing too much GBP 55 billion for the year 2022-2023 which is GBP 3 billion more than forecast. Retail sales are up 2.3% from pre Covid levels but 3% down in the past year so not a disaster but overall the market is saying that UK productivity is not high enough and there is a sense that there needs to be more visible pro-activeness by the Bank of England to tackle the highest rate of UK inflation for 40 years. GBP/USD 1.1775.
It is now exactly 6 months since the Russian invasion of Ukraine and there are some contradictory signals: Russian oil is now selling for less than pre invasion while Russian and Ukrainian wheat and corn prices have fallen back sharply. European gas prices have almost tripled and show no signs of slackening off. Inflation has risen sharply in the EU, UK and USA. And the USD? Staying stronger and looking strong. EUR/USD 1.0030.
With water levels receding due to unseasonably hot weather rather than tidal flows, things long submerged and forgotten re-appear. In Spain it was a case of the Dolmen of Guadalperal near Caceres which has been dubbed the Spanish Stonehenge which dates back to 5000 BC. In Serbia the River Danube has revealed the hulks of 20 German warships from WW2. In China in the Yangtze River bear Chongqing an island with a carving of a stone Buddhist monk on a pedestal plus two other statues all 600 years old have been revealed. In the US further missing persons have been revealed in lakes and reservoirs around Las Vegas who had presumably upset the wrong people. USD/CNY 6.8175.
We last wrote about Cuba dropping the Convertible Cuban Peso CUC in 2021 and as no one could travel much, it did not overly register with readers. So that left the CUP or the Cuban Peso at a fixed official rate of USD/CUP 24. The black market rate was 120 so no-one much apart from the innocent and unwary changed their USD at the official outlets. Then just over 2 weeks ago the government devalued the CUP and the new rate that the Central Bank of Cuba will purchase USD is 120. So dust off your inner Fidel Castro, break out those old posters of Che Guevara and get booking as Cuba is great value – and that's official. A tip for travellers, take EUR as you will find that EUR is even more in demand than USD.
It was this day in 1965 that it all kicked off at Granada TV's studios in Manchester. The Rolling Stones were due at the studios to record a couple of their numbers but had not yet arrived. That did not prevent 200 teenagers becoming hysterical in anticipation of seeing their heroes. In those pre Health and Safety days, the security guards used their initiative and simply turned the fire hoses on the by now out of control crowd: job done. No doubt this number came to mind as they dried themselves:
Ooh, a storm is threatening
My very life today
If I don't get some shelter
Ooh yeah I'm gonna fade away
War, children
It's just a shot away
It's just a shot away
War, children
It's just a shot away
It's just a shot away
Ooh, see the fire is sweepin'
Our streets today
Burns like a red coal carpet
Mad bull lost its way
War, children
It's just a shot away
It's just a shot away
War, children
It's just a shot away
It's just a shot away
Rape, murder, it's just a shot away
It's just a shot away
Rape, murder, yeah, it's just a shot away
It's just a shot away
Rape, murder, it's just a shot away
It's just a shot away
Mmm, a flood is threatening
My very life today
Gimme, gimme shelter
Or I'm gonna fade away
Discussion and Analysis by Humphrey Percy, Chairman and Founder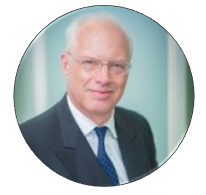 Click Here to Subscribe to the SGM-FX Newsletter