Grain and Oilseed
Supply pressures will keep prices high into 2023 which are also impacted by the Ukraine war, high energy costs and bad weather in Latin America and South East Asia. While the higher prices will of course encourage farmers to plant more crops, the fact is that inventories need to be replenished from their low levels and that will largely offset any additional supply. What it means to the consumer is that food prices will remain high as global wheat supply is constrained due to all of the above plus a drought in Argentina that will shrink their wheat crop by 40% plus flooding in Australia which has damaged the prospects for the world's second largest wheat producer. All this is before any further supply chain shocks which would have a disproportionate effect on world food prices. EUR/USD 1.0625.
New Zealand
Born on or after 1-1-2009? Precocious enough to read the SGM-FX Daily Brief maybe, but by law you will never be allowed to purchase tobacco products in New Zealand. On top of that the tough new law cuts shops that are permitted to sell tobacco from 6,000 to 600. The plan is to snuff out smoking completely by 2025. The current percentage of NZ citizens who smoke is 8% (UK is 13%) so that means with a population of just over 5 million, only 400,000 smoke down from 800,000 10 years ago. GBP/NZD 1.9175.
World Cup Winner T Shirts
An unfortunate punt saw one UK company print 18,000 T Shirts with England World Cup Winners on them. Maybe not surprising that the price post the final on Sunday was set at £29.99, but what is astonishing is that the reduced price following last Saturday's match versus France is still at £9.99. Truly staggering is that some loyal fans are still buying them. Plenty more to go though. GBP/USD 1.2345
Indian Wine Industry
Despite the social and cultural taboos, the lack of a wine drinking tradition and last but not least a mostly wholly unsuitable climate, there is an Indian wine industry which numbers 110 wineries and in the past 5 years has made some giant strides. The wine is often fruit based-the tropical climate in the area which is home to the industry encourages the cultivation of kiwi fruit, peaches, plums and pears. Packing a punch at 13% and most commonly made from the Turkish grape, the Sultana, non native Indian grape varieties include the Gulabi (Black Muscat) and the Bangalore Blue (Isablella). Indian wineries are among the pioneers of the wine in a can movement which they hope will persuade Indian drinkers to move away from canned beer. If all this captures your imagination for £12-15 greatwinesdirect.co.uk will provide you with a range of Maharashtra made wines to accompany your turkey curry.
Baby It's Cold Outside
In 2018 this number came under fire from the #MeToo movement and some radio stations withdrew it from their play lists, but that publicity ironically served to promote an increase in sales with the result that this Dean Martin version was downloaded 11,000 times in a week and featuring in the Billboard Top 10. Here it is:
I really can't stay
Baby, it's cold outside
I've got to go away
Baby, it's cold outside
This evening has been
Hoping that you'd drop in
So, very nice
I'll hold your hands, they're just like ice
My mother will start to worry
Beautiful, what's your hurry?
My father will be pacing the floor
Listen to that fireplace roar
So, really I'd better scurry
Beautiful, please don't hurry
But maybe just a hald a drink more
I'll put some records on while I pour
The neighbors might think
Baby, it's bad out there
Say, what's in this drink?
No cabs to be had out there
I wish I knew how
Your eyes are like starlight now
To break this spell
I'll take your hat, your hair looks swell
I ought to say, "No, no, no sir"
Mind if I move in closer?
At least I'm gonna say that I tried
What's the sense in hurting my pride?
I really can't stay
Baby, don't hold out
Discussion and Analysis by Humphrey Percy, Chairman and Founder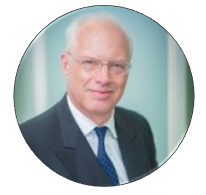 Click Here to Subscribe to the SGM-FX Newsletter