GH had a sparkling career stemming from an insatiable curiosity for knowledge as a child; she went on to enjoy a first class education at Vassar College followed by a PhD in mathematics at Yale University. Having extended her mathematics knowledge into a career in what became computer science, Grace Hopper was responsible for developing what was initially called Flowmatic and which subsequently became the much better known COBOL or Common Business Orientated Language. Not content with teaching mathematics at Vassar and being a computer pioneer, GH joined the US navy reaching the rank of Rear Admiral before retiring and advising DEC. This week Grace Hopper is being honoured in a different way and this time by Google which has named their new transatlantic subsea superfast data line after her and which will stretch between NYC and both Bude, Cornwall and Bilbao, Spain and is due for completion in 2022.
NB Spookily today July 29 saw British PM Margaret Thatcher sign an agreement with France's President Francois Mitterrand to build a tunnel underneath the Channel. Never mind that they could not agree whether it was the English Channel or La Manche: Eurotunnel was green lit.
At last some better news from the beleaguered High Street fast food/ takeaway sector: when all we hear about are closures and layoffs, it is refreshing to see that while Greggs, purveyors of sandwiches to sausage rolls has made a loss of GBP 65.2M for the first 6 months of 2020 versus a corresponding profit of GBP 36.7M in 2019, sales of their products are now back running at 72% of the 2019 rate. Why? Simply this: Greggs caters for customers who cannot and do not work from home and now that building sites and construction projects are fully back, Greggs are back too with almost all of their 2025 outlets open. SGM-FX's very own galloping gourmet, Richard Picton-Turberville having flirted briefly with a vegan sausage roll last week has now joined the other artisans in Eastcheap queuing up for bacon baguettes each packing a punch with reassuringly powerful boosts of 507 kcal and 2141 kJ. With all that energy, Rich should be unstoppable!
The Canadian rapper has overtaken Madonna, the Beatles, Rihanna and actually everyone with the most Top 10 singles in the US Billboard chart. Aged 33 and followed closely by avid fan SGM-FX's Conor who admiringly gasps that he is the "most famous rapper on the planet". Drake is well known for romancing- at separate times- both Rihanna and Jennifer Lopez and he has not exactly been a slouch in the money making stakes either with a fortune estimated at USD 180 Million+.
Here's a sample of how he made it with his franglais (Canadian obv) geographically challenged chart topping number, Greece which he recorded with DJ Khaled :
Come with me, leave all of your things, yeah
We can stop at Gucci, stop at Louis V, yeah
Come with me, fly you out to Greece
Full speed, survoler Paris, yeah
Come with me, leave all of your things, yeah
We can stop at Gucci, stop at Louis V, yeah
Come with me, fly you out to Greece
Full speed, survoler Paris
Speedboats, baby, in Nikki Beach
Waves in my ears, smokin' weed (Oui, oui)
Whippin' through the sand in a Jeep (Oui, oui)
All because of what I did on beats, baby
Life's sweet, baby, iced out, baby
You just go get ready, we go out, baby
Long time lookin' for the bounce, yeah
OZ had the bounce, yeah
Discussion and Analysis by Humphrey Percy, Chairman and Founder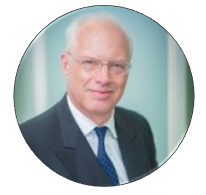 Click Here to Subscribe to the SGM-FX Newsletter