Gold
In the past 12 years Central Bank Quarterly purchases of gold have ranged between 100 and 200 tonnes -except for a couple of blips. But in Q3 2022 it blew out to 400 tonnes. Another blip or a trend? Before answering that, it is the single biggest quarter for Central bank purchases of gold since 1967 which was the forerunner to the Nixon government scrapping the Gold Standard and the abandonment of the Bretton Woods fixed exchange rate regime 5 years later. The biggest Central Bank buyers of gold in Q3 2022 have been Russia and China for differing reasons-the former primarily due to sanctions and the latter as part of a strategy to diversify away from the USD. It is that diversification argument that is worthy of note and is one which Turkey (31 tonnes in Q3) and Uzbekistan (26 tonnes) would seem to be following. Turkey now has 29% of its reserves in gold. It would seem that the argument of fear and uncertainty prompting gold purchases which may well be true for the 2023 outlook is accompanied by something more fundamental which is a Central Bank move to diversify away from the USD and bolster their gold reserves. Gold firm and trading at USD 1830.
Apple and Tesla
Apple saw its shares fall almost 4% yesterday which meant the market cap fell below USD 2 trillion and also marked the last USD 2 trillion plus stock after Microsoft and Saudi Aramco both dipped below that benchmark in 2022. The Apple fall as part of the wider tech slump was exacerbated by fears that production problems in China would impact sales over the holiday period.
Tesla's fall was uglier almost 14% down yesterday afternoon after they missed some delivery shortfalls versus analyst expectations; however the more serious impact on the shares was the realisation that with the large number of new entrants to the EV market that Tesla will face greater competition plus and crucially at the same time, greater consumer choice will mean demand will fall for Teslas. Tesla's share price in the past year has fallen from a high of $402 to its current $105.60 but Tesla is still valued at USD 335 Billion.
Extinction Rebellion
Good news for the long suffering British public that ER has pledged a halt to public disruption in favour of "attendance and relationships". ER has admitted that their actions made no difference and alienated the public-no sh*t Sherlock. That leaves Just Stop Oil and Insulate Britain. GBP/USD 1.2030.
Build Me Up Buttercup
A topical title maybe for those who over indulged during the festivities and found that all that partying exposed hitherto hidden relationship fault lines. This gem by The Foundations entered the charts this day in 1969 before ascending to the very top and was their only Top Ten Hit. Here it is:
Why do you build me up (build me up) buttercup, baby
Just to let me down (let me down) and mess me around?
And then worst of all (worst of all) you never call, baby
When you say you will (say you will) but I love you still
I need you (I need you) more than anyone, darlin'
You know that I have from the start
So build me up (build me up) buttercup, don't break my heart
"I'll be over at ten, " you told me time and again
But you're late, I wait around and then (bah dah dah)
I went to the door, I can't take any more
It's not you, you let me down again
baby, baby, try to find
(Hey, hey, hey) a little time and I'll make you mine
(Hey, hey, hey) I'll be home
I'll be beside the phone waiting for you
Ooh ooh ooh, ooh ooh ooh
Discussion and Analysis by Humphrey Percy, Chairman and Founder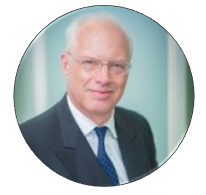 Click Here to Subscribe to the SGM-FX Newsletter