Global Trade Trends
Following Covid, Lock Down, Supply Chain issues and the trade war between China and the USA, while globalisation may not have ended, it is being replaced in significant part by what some economists are naming fragmentation which is the handle given to countries moving production of goods to manufacturing centres nearer to home which are judged to be friendly.
China
The SnapBack in China's economy is all the more dramatic due to it being Covid repressed for the past 3 years and it is now being given an assist by the Chinese government . With some equities up 50% since October, the short term still looks positive for both investors in the Chinese economy plus the overall global economy. Granted that government borrowing is very high and for the first time for 60 years the population is declining in size, but China growth could well be as high as 5% far greater than the USA and Europe. Lastly the MSCI China Index is trading at a multiple of 12 which leaves plenty of scope for growth . USD/CNY 6.7825.
Lebanon Gas
Good news for economically strapped Lebanon: yesterday French oil giant Total transferred part of its rights to Qatar Energy and to Italian ENI. This marks the start of the coming on stream of the gas fields off the coast of Lebanon and should inject much needed foreign currency revenues into the almost completely depleted vaults of Lebanon's monetary reserves.
New Zealand
The floods suffered in the North Island in the past days give rise to the obvious question : is this really abnormal? Yes is the answer: on Friday alone rain fell that exceeded the entire normal rainfall for the whole of a NZ summer. By any yardstick 6 inches of rain in 3 hours is incredible. GBP/NZD 1.91.
It's Our Drive Talkin'
Pop memorabilia corner with this one: this day in 1975 Barry Gibb was driving across the bridge from Kay Biscayne to Miami when his wife commented on the sound of the wheels on the road surface: It's Our Drive Talkin' . Barry Gibb turned it into the song Jive Talkin and the rest including Saturday Night Fever became history:
It's just your jive talkin'
You're telling me lies, yeah
Jive talkin'
You wear a disguise
Jive talkin'
So misunderstood, yeah
Jive talkin'
You really no good
Oh, my child
You'll never know
Just what you mean to me
Oh, my child
You got so much
You're gonna take away my energy
With all your jive talkin'
You're telling me lies, yeah
Good lovin'
Still gets in my eyes
Nobody believes what you say
It's just your jive talkin'
That gets in the way
Oh my love
You're so good
Treating me so cruel
There you go
With your fancy lies
Leavin' me lookin'
Like a dumbstruck fool
With all your
Jive talkin'
Discussion and Analysis by Humphrey Percy, Chairman and Founder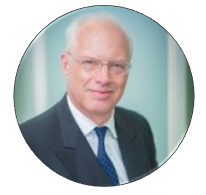 Click Here to Subscribe to the SGM-FX Newsletter