On this the first business day of H2 2022, it's a good point to look at the H1 report card for world markets. Those readers of a nervous disposition who prefer not to confront reality: look away now. Here are just 4 H1 2022 facts to make you sit up and take notice: 1. Oil is up 50% and petrol is up 60%. 2. It has been the worst period for US Treasuries since 1788 with a fall of 13%. 3. The MSCI world stocks index of 47 countries has since its biggest H1 fall since its creation in 1990. 4. The Japanese Yen has fallen 15.5% and is at its weakest level since 1998. If that lot was not enough for you, we could add that Italian Government Bonds have fallen 25% and the Turkish Lira has fallen (another) 20%. Living with Covid is one thing, but for markets to claw back the above, it would require inflation not just being capped but to fall back within a range and to a level nearer 2% than 5% plus for the war in Ukraine to come to an end.
Unlike rivals VW and Volvo which are both targeting 2030 to be fully electric, Ferrari is simply adding electric models to its petrol range from 2025 which will have the result of increasing Ferrari production by 35% and widening its profit margin by a couple of points to c38%. Ferraris start at EUR 200K and other car manufacturers can only continue to be green with envy at Ferrari's profitability while Ferrari impervious to criticism continue what is described as a measured approach to going green.
25 years on from the UK handover to the Republic of China, President Xi is in town to mark that magnificently organised event that I was privileged to attend. President Xi spun the story as "Hong Kong has been reborn from the ashes" as he arrived on a high speed train on this his first visit outside mainland China in two and a half years. USD/CNY 6.70.
Flattering but wildly optimistic of TWW Yachts to send me a list of super yachts available for charter over the next few months. However the O'Pari's elegant lines did catch my eye, so I had a look as to what the cost of a week might be and what can be expected on board such a fine looking vessel: built in 2020 with accommodation for 12 guests who will be looked after by 30 crew, the 95 metre O'Pari has all that one might expect in the way of creature comforts and toys to play with on the water, plus a fully equipped gym, a helipad, and, if it all gets a bit too much, a lift to whisk you between decks. Available for a couple of weeks in July and after the end of August in the Eastern Mediterranean, the O'Pari will set you back EUR 1 million per week plus tips.
A key priority for any self respecting pop afficionado in 1971 was to ensure that the Jethro Tull album, Aqualung was included in their collection. Classical, jazz, folk and ethnic influenced lead singer and flautist Ian Anderson and his band members, and for a time in the early 70's "The Tull" were a force of musical nature. Here is one of their more memorable songs which sums up Ian Anderson the only remaining member of the original 1967 line up, Living in The Past:
Happy and I'm smiling
Walk a mile to drink your water
You know I'd love to love you
And above you there's no other
We'll go walking out
While others shout of war's disaster
Oh, we won't give in
Let's go living in the past
Once I used to join in
Every boy and girl was my friend
Now there's revolution, but they don't know
What they're fighting
Let us close our eyes
Outside their lives go on much faster
Oh, we won't give in
We'll keep living in the past
Oh, we won't give in
Let's go living in the past
Oh no, no we won't give in
Let's go living in the past
Have a Great Weekend!
Discussion and Analysis by Humphrey Percy, Chairman and Founder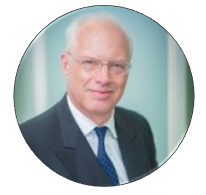 Click Here to Subscribe to the SGM-FX Newsletter