With the IMF calling for global economic growth of 6% in 2021, markets are taking heart that this represents the largest increase in the past 50 years. That's why they ignored the drop of 3.3% in 2020 being the largest fall since the 1950's. The third IMF stat is perhaps the most striking from yesterday: the US economy will be stronger by 2024 than it would have been had there been no Covid. What that means is that if markets were in any doubt as to the awesome stimulatory firepower unleashed by the USA, this should nix that. Also it makes sense of the market reaction to Jay Powell assuring that there will be no inflationary problem and rates are on hold until 2024: in short they do not buy it.
NZ/Australia Bubble Covid Bridge
Is this a sign of things to come or two countries rather off the beaten track that can afford to do this? Good news for citizens of those countries but not the answer for Europe or North America let alone Asia and Latin America. Vaccination and not isolated vaccination but worldwide programme rollouts it is becoming increasingly clear will be needed for travellers to return to pre Covid freedom to roam. Both AUD and NZD pretty much unchanged v USD.
This 1626 painting by Frans Hals valued at EUR 15 Million was stolen as part of Dutch what shall we do in lockdown larceny last August following a heist of Vincent Van Gogh's Spring Garden painting in March 2020. Holland's finest have linked the two thefts and arrested a suspect in Baarn, Netherlands yesterday. No sign of the paintings however, but the Dutch sleuths are hopeful citing their success in 2011 when the Two Laughing Boys was last stolen-and recovered.
Never mind that, it was nearly lights out for Alice Cooper this day in 1988 when rehearsing for a show and a safety rope broke leaving him hanging by his neck. A quick thinking roadie cut him down and Alice went on with his now 50 year+ career and singing his greatest 1972 hit, Be My Lover:
She struts into the room
Well I don't know her
But with a magnifying glance
I just sorta look her over
We have a drink or two, well maybe three
And then suddenly, she starts telling me her life story
She says
Baby, if you want to, be my lover
You better take me home
Cause it's a long long way to paradise
And I'm still on my own.
Told her that I came from Detroit City
And I played guitar in a long haired rock and roll band
She asked me why the singer's name was Alice
I said 'listen baby, you really wouldn't understand'
And I said
Baby, if you want to, be my lover
You better take me home
Cause it's a long long way to paradise
And I'm still on my own.
On my own,
Discussion and Analysis by Humphrey Percy, Chairman and Founder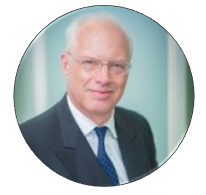 Click Here to Subscribe to the SGM-FX Newsletter