That was what Kraft Heinz CEO Miguel Patricio advised his customers when asked about how they should deal with higher food prices. As regular readers will know, commodity basics such as corn, coffee, palm oil, sugar and soya beans have all been rising in price and are at a 10 year high. This has fed through (no pun obviously) to the prices of food on supermarket shelves. Bosses at Nestle and PepsiCo have said pretty much the same thing, but there is one part of the narrative that makes no sense (to me at least) and that is that demand has risen following the pandemic. That implies that despite what we know about supply chain shortages and stockpiling by consumer panic merchants, that there was a sufficiently large proportion of the world's population that elected not to eat for 18 months. Interestingly Kraft Heinz shares having started the year at $32 are now only trading at $36 having flirted with $45 at the end of May. The current price in combination with that guidance from the CEO suggests a swift return to the 2021 high.
A new verb and one that is fast gaining traction is what Saudi Arabia's Public Investment Fund (PIF) is accused of in its acquisition of 80% of Newcastle FC in a GBP300 million deal. It means that in order to distract attention away from a poor record on human rights, some states such as KSA have invested in sport. Examples of other states are UAE-Manchester City and Qatar-Paris St Germain. So far Newcastle FC fans have welcomed the infusion of investment from KSA and the removal of highly unpopular Mike Ashley from the shareholder register. PIF will not lose much sleep over the accusation of sportswashing and Newcastle FC is a relatively small element in a huge portfolio that includes investments in Starbucks, Uber, Disney and Facebook.
GBP/USD 1.3605.
A truism is that if one keeps saying that the economic measures taken by the UK government in addition to all those taken by other major economies will be inflationary, then as time moves on, it gets increasingly likely that you will be right. Markets seem to have reached a similar conclusion as has Bank of England Governor, Andrew Bailey who has now used the word "concerning" about UK inflation. Respected Monetary Policy Committee member, Michael Saunders has warned that UK interest rates will rise sooner than later. If that is the case, expect GBP to move smartly upwards especially versus EUR which at present is on a different path with respect to hiking interest rates.
It was this day in 1967 that the often derided Bee Gees released a record that was destined to storm to number 1 and sell 5 million copies even if it did not fully silence their critics: Massachusetts. Robin Gibb R.I.P. rather sweetly admitted subsequently that the brothers had never visited Massachusetts but rather liked the sound of the name. Here it is:
Feel I'm goin' back to Massachusetts
Something's telling me I must go home
And the lights all went out in Massachusetts
The day I left her standing on her own
Tried to hitch a ride to San Francisco
Gotta do the things I wanna do
And the lights all went out in Massachusetts
They brought me back to see my way with you
Talk about the life in Massachusetts
Speak about the people I have seen
And the lights all went out in Massachusetts
And Massachusetts is one place I have seen
I will be back to Massachusetts
(I will be back to Massachusetts)
I will be back to Massachusetts
Discussion and Analysis by Humphrey Percy, Chairman and Founder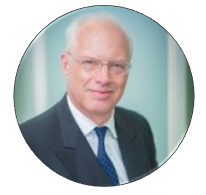 Click Here to Subscribe to the SGM-FX Newsletter