Germany September 2021 federal election
Young, moderate, photogenic and Green, Annalene Baerbock has a real shot at succeeding Angela Merkel. With support for the Greens running at an unprecedented 28%, life could well be about to change for Germany as agendas gravitate towards sustainability. It is Germany's neighbours to the East that are watching this election particularly closely. Politically, Central European countries such as Poland, Czech Republic, Slovakia, Hungary, Croatia and Slovenia are naturally more centralist to right in nature. Ecologically, Poland for example is miles away from a Green agenda deriving 70% of its power from coal fuel. However in the past 20 years, trade has grown hugely between Germany and Central Europe plus Germany has opened factories in Slovakia, Hungary, Poland and Czech Republic. So a lot at stake economically and major implications for Central Europe if a Green Chancellor is installed in Berlin.
With the Colonial Pipeline slowly restarting in the USA, yesterday saw the WTI oil price falling back by $1.28 to $64.81. Widespread gasoline shortages leading to filling stations running out from Virginia to Florida has led to frayed tempers and fisticuffs plus safety warnings being issued. The two stand out warnings were advice not to fill up and store fuel in plastic bags and not to do so near or over a naked flame. Quite takes me back to the UK's spot of bother in September 2000 when protesters blockaded refineries at the price of fuel thereby bringing the UK to its knees in just 7 days. The oil price then? $35 and petrol pump price? 80p. That period saw a Leeds taxi driver storing fuel for his cab in his bath. Both he and his neighbours were removed from their properties suffering from the resultant fumes. A naked flame would have resulted in a much different outcome.
Improbable story of the week was An Gie Mcyen's Australian accent disappearing after surgery to remove her tonsils and despite never having visited the Emerald Isle, she woke up from her op with a full on Irish accent. Apparently FAS or Foreign Accent Syndrome is not unheard of -although rare. An Gie Mcyen seems to be getting into the spirit of things though: she has re-arranged her birthday dinner at an Irish pub.
Who can have failed to be thrilled to the tones of that woolly Welsh wombat, Tom Jones when he sprung back into the charts in 2000 at the age of 60 with his hit album, Reload which promptly went to Number One. Never one for modesty, Tom Jones penned the song Sexbomb with Mousse T which was the stand out number on the album; here it is:
Aw
Aw baby
Yeah, ooh, yeah
Huh, listen to this
Spy on me, baby, use satellite
Infrared to see me move through the night
Ain't gonna fire, shoot me right
I'm gonna like the way you fight
(And I love the way you fight)
Now you found the secret code I use
To wash away my lonely blues, well
So I can't deny or lie
'Cause you're the only one to make me fly
(You know what you are, you are a)
Sexbomb, sexbomb, yeah, you're a sexbomb (uh, huh)
You can give it to me when I need to come along (give it to me)
Sexbomb, sexbomb, you're my sexbomb
And, baby, you can turn me on
Baby you can turn me on
You know what you're doing to me, don't you?
I know you do
Now don't get me wrong, ain't gonna do you no harm (no)
This bomb's for lovin' and you can shoot it far
I'm your main target, come and help me ignite (ow)
Lovestruck, holding you tight (hold me tight, darlin')
Make me explode, although you know
The route to go to sex me slow (slow, baby)
And yes, I must react to claims of those
Who say that you are not all that
(Huh, huh, huh)
Sexbomb, sexbomb, well, you're my sexbomb
You can give it to me when I need to come along
Sexbomb, sexbomb, yeah, you're my sexbomb, aw
And, baby, you can turn me on (turn me on, darlin')
Sexbomb, sexbomb, aha, you're my sexbomb (sexbomb)
You can give it to me when I need to come along
Sexbomb, sexbomb, you're my sexbomb
And, baby, you can turn me on
You can give me more and more, counting up the score
Yeah
You can turn me upside down and inside out
You can make me feel the real deal (uh huh)
And I can give it to you any time because you're mine
Have a Great Weekend!
Discussion and Analysis by Humphrey Percy, Chairman and Founder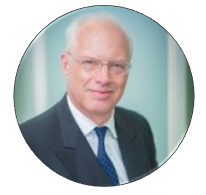 Click Here to Subscribe to the SGM-FX Newsletter