With the increasingly uncomfortable news for Germany that German inflation is running at almost a 50 year high at 8.8%, it is becoming clear that calls for a modest rise in Euro interest rates in September are not going to cut it for the more hawkish Northern European members of the ECB who are calling increasingly for 75bps. So where is the wider EU zone inflation going? Currently at 8.9% it is predicted to rise to 10% ie 5 times the 2% target rate. The real truth is that all these prognoses are dependent on what happens to European fuel costs as we get into winter. EUR/JPY 139.05.
No sooner that August Bank Holiday is past and all that lingers are some credit card receipts and the lingering effects of too much sun, than the result of that sun and too little rain is having a direct impact on vegetables-and in particular pumpkins. Whether you are planning a hallowe'en party or simply going to a ball, the advice is to secure your pumpkins early as they will be in short supply this year. A rather different story to GBP this week with it soggy at GBP/EUR 1.1710.
With Goldman Sachs warning that UK inflation could reach 22%, it is bizarre that markets are appearing to accept suggestions of tax cuts whether on VAT or Income Tax from the almost annointed next UK PM Liz Truss rather than the tough love that was dispensed by her heroine Margaret Thatcher in 1979/1980.
GBP/USD 1.1652 suggests a rather more sanguine verdict on what is required.
Eurostar has announced that from June 2023 they will cease running direct trains from London to Eurodisney. Despite valiant attempts by some reporters to suggest that this was due to Brexit, it seems more credible that this is simply a commercial decision made by the company to focus on its main routes between London and Paris and London and Brussels. EUR/USD 1.0020.
20 years after it was a hit for Sonny and Cher, this number was back at the top of the charts for Chrissie Hynde and UB40 this day in 1985. Here it is:
They say we're young and we don't know
We won't find out until we grow
Well I don't know if all that's true
'Cause you got me, and baby I got you
Babe
I got you babe
I got you babe
They say our love won't pay the rent
Before it's earned, our money's all been spent
I guess that's so, we don't have a plot
But at least I'm sure of all the things we got
Babe
I got you babe
I got you babe
I got flowers in the spring
I got you to wear my ring
And when I'm sad, you're a clown
And if I get scared, you're always around
Don't let them say your hair's too long
'Cause I don't care, with you I can't go wrong
Then put your little hand in mine
There ain't no hill or mountain we can't climb
Babe
I got you babe
I got you babe
Discussion and Analysis by Humphrey Percy, Chairman and Founder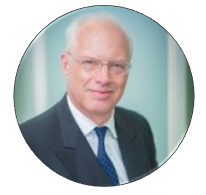 Click Here to Subscribe to the SGM-FX Newsletter