As Germany goes to the polls, the realisation among voters is that whatever the outcome, the real contest will be settled as the parties divvy up their respective power bases to form the next ruling coalition-a process that is expected to take up to 3 weeks and has arithmetically 15 different permutations if the opinion polls prove to be accurate. Germany has a population of 83 million of which 60.4 million are eligible to vote. Last time 28.6% voted by post and it is expected that the postal vote this time will be even larger. The Bundestag has 598 seats but Germany's complicated voting system means that there can be many more seats-the current Bundestag representation has 709 seats. As previously headlined, until the result of the horse trading is announced in a few weeks, Angela Merkel will continue to run Germany.
Currently EUR/USD at 1.1715 and German 10 Year Bonds at -0.22% reflect an unchanged Germany.
The government is unambiguously clear: there are none. BP have not received the memo and announced last night that they had shut one third of their filling stations as they had run out of fuel. With queues of motorists outside many filling stations, the problem is self fulfilling and it is clear that motorists are not buying the government story. Presumably however, unless petrol is being stockpiled in saucepans and baths(not recommended for the avoidance of doubt) tanks will not require filling in another couple of days. GBP at $1.3678 on Friday night in New York vulnerable to a setback once European markets open today.
Ranked the most gender equal country in the world for the 12th year running by the WEF-World Economic Forum-Iceland duly kept up their record by electing 33 women to Parliament up from 24 in the last election. That means that women now command more seats than men in the 63 seat Parliament. With the final power sharing result unclear last night, there will be some negotiation in smoke filled rooms before the current government coalition knows where they stand. The Icelandic Krona stands at 128.41 v USD so the market is not expecting an Icelandic upset.
The headline yesterday that caught my eye was the shocking "Two Argentinian couples win 2021 Buenos Aires Tango World Cup." Given the current Covid travel restrictions and the partisan home crowd, the only surprise would have been if a non Argentinian couple had won. A year ago the USD stood at 75 Argentine Pesos and the relentless downward path of the Peso to 98.54 as of Friday night did not look as it would change much despite this positive piece of news for Argentina.
It was this day in 1964 that the Beach boys appeared on the Ed Sullivan Show in the USA and sang this song. Formed in 1961, they are still going and the past 60 years has been quite a saga for both the Beach Boys and their fans. Here they are still getting around:
Round round get around, I get around, yeah
(Get around round round I get around, ooh-ooh) I get around
Fom town to town (get around round round I get around)
I'm a real cool head (get around round round I get around)
I'm makin' real good bread (get around round round I get around)
I'm gettin' bugged driving up and down the same old strip
I gotta find a new place where the kids are hip
My buddies and me are getting real well known
Yeah, the bad guys know us and they leave us alone
I get around (get around round round I get around)
From town to town (get around round round I get around)
I'm a real cool head (get around round round I get around)
I'm makin' real good bread (get around round round I get around)
I get around (round, get around-round-round, ooh)
(Wah-wah-ooh)
(Wah-wah-ooh)
(Wah-wah-ooh)
We always take my car 'cause it's never been beat
And we've never missed yet with the girls we meet
None of the guys go steady 'cause it wouldn't be right
To leave their best girl home now on Saturday night
I get around (get around round round I get around)
From town to town (get around round round I get around)
Discussion and Analysis by Humphrey Percy, Chairman and Founder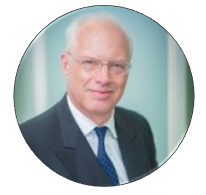 Click Here to Subscribe to the SGM-FX Newsletter