After the Great War ended in 1918, what is now Germany's population stood at 60 million. By 2019 and 100 years later that had grown to 83 million. Looking at the graph with a succession of policies encouraging guest workers the increases have been steady and regular. For the first time in 2020 due to Covid, the influx of foreigners has all but ceased and Germany's population has declined by 400k this year back to where it was in 2018. One of the reasons that Angela Merkel has been so welcoming to foreigners is a lot to do with the demographics: 52% of Germany's population is over 45 and if one includes everyone over 30, that number rises to 70%. In other words over time without inflows of non Germans, the population will decline. Not of course drawing any conclusions but having dusted off the history books, the population of Germany in 1800 stood at 20 million. EUR/USD unmoved at just over 1.17 by all this!
For those many readers from, and fans of, South Africa who are missing comfort food at this time in London, there is good news at least about babotie which is a bit of a beacon for so called fusion cuisine. With influences of Malay, Portuguese, Indian and Indonesian cooking it is sometimes described as the South African answer to moussaka as it comes with a creamy topping over meat, dried fruit sweetness and curry spices. Elystan Restaurant in the heart of trendy Chelsea is offering babotie as the main course in their GBP35 Sunday lunch. In an effort to cheer up our SGM-FX colleague Richard Picton-Turberville who is missing his homeland in St Francis Bay near Port Elizabeth, we dangled this morsel of information in front of him. "Pah, he said, we only eat babotie as a snack when we are on the road!"
Well, you can take a guy out of P.E. but you just can't take P.E. out of a guy!
It was this day in 1969 that Bobbie Gentry had a number 1 hit with the Burt Bacherach and Hal David song, I'll Never Fall in Love Again. Married and divorced 3 times, Bobbie Gentry performed for the last time in 1984 and since then has never sung nor agreed to be interviewed. She is now 76 and lives quietly apparently sticking to the words of the song in Los Angeles and living no doubt off the continuing royalties of I'll Never Fall in Love Again:
What do you get when you fall in love?
A guy with a pin to burst your bubble
That's what you get for all your trouble
I'll never fall in love again
I'll never fall in love again
What do you get when you kiss a guy?
You get enough germs to catch pneumonia
After you do, he'll never phone ya
I'll never fall in love again
Dontcha know that I'll never fall in love again?
Don't tell me what it's all about
'Cause I've been there and I'm glad I'm out
Out of those chains, those chains that bind you
That is why I'm here to remind you
What do you get when you fall in love?
You only get lies and pain and sorrow
So far at least until tomorrow
I'll never fall in love again
No, no, I'll never fall in love again
Have a great weekend!
Discussion and Analysis by Humphrey Percy, Chairman and Founder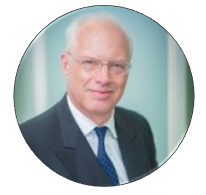 Click Here to Subscribe to the SGM-FX Newsletter