The ZEW economic research institute reported that June investor economic sentiment fell from 79.8 to 63.3 despite Reuters having forecast it to only drop to 75.2. If this sounds to be an imprecise science, it is. Germans, it appears, at least according to these polls have quite sharp mood swings. Never mind, the ZEW Institute has picked through all the conflicting signals and concluded that Germany has overcome the pandemic and the overall economic situation will be "extraordinarily positive" in the next 6 months. EUR/USD briefly flirted with 1.19 at 0700 yesterday before falling back to its previous level of 1.1845.
While Europe's desire for electric vehicles is vast and growing, its performance on developing the batteries to power those EV's has been woeful. Europe sources its batteries mostly from China and Korea because it has not made any meaningful headway on lithium-ion and so as a consequence it is belatedly focusing on R&D. The reason for that is that battery development is changing fast and so the best bet is to be ready to hook on to the latest and best batteries as they are developed. Now the Swedish battery company Northvolt has raised a war chest of $2.75 billion and has already secured contracts with Volvo, VW, Scania and BMW. However their latest deal is with Volvo and is for R&D and while that initial financial war chest sounds big, it will be spent quickly so Northvolt is expected to IPO which is when canny investors can expect to participate in this cutting edge company in this key sector.
What comes next for the world's richest man who has stepped down as Amazon CEO?
Smelling the roses? Well not quite: Jeff Bezos remains the largest shareholder and Amazon Executive Chairman. Then he is launching himself into sub orbital space via his company Blue Origin with his brother later this month. Then if he is bored, having bought MGM Studios and all its catalogue, he can spend more time on making films which might just give a chance for his new CEO to run Amazon. Mind you it is the holiday season so he could legitimately even as a workaholic spend some time on his super yacht, which at 127 metres and costing more than USD 500 million is longer than a football field. And if that palls, he has a support yacht with another helipad and and and…..!
Yes, Relax was the biggest selling British single of all time and it was released this day in 1984 by British Liverpool based band Frankie Goes to Hollywood. What it lacks in lyrics it more than makes up for with its thumping base line:
Mi-i-n-e
Give it to me one time now
Well, whoa, well
Relax, don't do it
When you wanna go do it
Relax, don't do it
When you wanna come
Relax, don't do it
When you wanna suck, chew it
Relax, don't do it
When you wanna come
When you wanna come
Relax, don't do it
When you wana go to it
Relax, don't do it
When you want to come
Relax, don't do it
When you want to suck, chew it
Relax, don't do it
When you want to come
Come
Whoa-oh-oh
But shoot it in the right direction
Make making it your intention
Live those dreams
Scheme those schemes
Got to hit me (hit me)
Hit me (hit me)
Hit me with those laser beams
Laser beam
Relax
Don't do it
Relax
When you wanna come (come)
I'm coming
I'm coming (yeah, yeah, yeah, yeah)
Relax (don't do it)
When you wanna go to it (what's inside me?)
Relax,…
Discussion and Analysis by Humphrey Percy, Chairman and Founder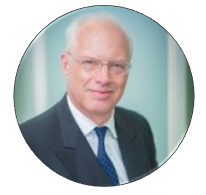 Click Here to Subscribe to the SGM-FX Newsletter