Not just Germany but the rest of Europe are watching for signs of green shoots in Europe's largest economy. The expectation is for Germany's economy to grow by 7% in Q3 having contracted by 9.7% in Q2 although the recovery is still described as fragile. However with both manufacturing and services looking better in Q2, the German business morale has improved with the business climate index increasing from 90.4 in July to 92.6 in August. German equities reached their best level for a month on the back of both these statistics as well as renewed hopes for Phase Two of the Us-China trade talks.
Elon Musk has once again staked his reputation on Tesla being able to make huge capacity gains in mass produced batteries. This time he has said that Tesla will achieve an increase of no less than 50% in battery life in the next 4 years. This of course is huge for the auto industry and also consequently for air quality and the green lobby. Tesla's shareholder meeting is on September 22 and EM has also dubbed that day (Tesla) Battery Day with the clear suggestion that he plans to unveil further battery news then. Battery Day is actually each February 18 when the rest of the world commemorates the Italian inventor of the battery, Alessandro Volta (1745-1827). Tesla shares we should remember, stood at USD 214 a year ago on August 27 2019 and now……
at USD 2049..! So maybe based on that performance, Elon Musk has earned the right to change the date of Battery Day to suit himself.
Yes it was exactly 25 years ago today that Henry Olusegun Adeola Samuel better known to his fans as Seal had big success and an even larger contribution to his USD 40 million net worth with his song, Kiss from a Rose which went to Number 1 on US Billboard. Here's a flavour:
There used to be a greying tower alone on the sea
You became the light on the dark side of me
Love remained a drug that's the high and not the pill
But did you know that when it snows
My eyes become large
And the light that you shine can't be seen?
Baby, I compare you to a kiss from a rose on the grey
Ooo, the more I get of you, the stranger it feels, yeah
Now that your rose is in bloom
A light hits the gloom on the grey
There is so much a man can tell you
So much he can say
You remain my power, my pleasure, my pain
Baby, to me, you're like a growing
Addiction that I can't deny
Won't you tell me, is that healthy, baby?
But did you know that when it snows
My eyes become large
And the light that you shine can't be seen?
Phew…strong stuff!
Discussion and Analysis by Humphrey Percy, Chairman and Founder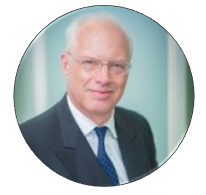 Click Here to Subscribe to the SGM-FX Newsletter