Yesterday's GBP performance was based on the nailed on certainty of a UK-EU deal being concluded imminently. By late last night that euphoria had leeched away to be replaced by a more jittery feeling. Result? GBP off  almost 1% across the board. Where it has opened up this morning. The sense remains however that a deal of some sort will be done and will be announced in the next couple of days.
Ningbo Containerised Freight Index
This is the index that measures shipping costs between China and Malaysia and Singapore, and why it is relevant for all of us is that it has risen 300% since October. China's November exports have risen 21% since the same month in 2019. Shipping costs have soared across the world for the simple reason that due to the asymmetrical nature of China's trade balance at present, there are 3 containers required for exports to every 1 for China's imports as China's manufacturing engine churns out a back log of PPE, electrical appliances, toys, clothes and other goods currently in huge demand globally. So the knock on effect is felt everywhere with for example shipping costs between China and the East Coast of the USA now at $4,928 for a standard 40 foot container which is up 85% since June. Shipping costs from China to Europe have risen by 142%. 60% of the world's goods move by container and there are 180 million containers worldwide. Turnaround times are also to blame in large part: pre Covid it took 60 days and that has risen to 100 days on average. So the race is on to manufacture more containers and funnily enough almost all containers are made in…….China. Containers cost $500 each and in September 300,000 were made but that's still not enough to prevent completed orders piling up in China's factories. No wonder China's economic performance is set fair for 2021.
In the nation state of Singapore which has experienced some of the strictest LockDown conditions, the first rate hotels normally patronised by international business and vacation travelllers have kept their occupancy rates suspiciously high. Upon examination the reason for that is that those pragmatic Singaporeans have cut rates and advertised staycation deals for Singaporean residents which have been taken up with enthusiasm. In the UK the Isle of Anglesey is almost exactly the same size as Singapore at 277 square miles or 701 sq kms-in other words Singapore is small in size. But what has distinguished Singapore as a trading centre and economic powerhouse is its ability to out trade not only its nearest geographic neighbouring but many of its international competitors: no wonder Liz Truss, UK Cabinet Minister has recently been there to close a trade deal on her way to Viet Nam-another great economic success story. A quick examination of 5 star luxury London hotel prices for the week over Christmas (assuming they are still open), do reflect some discounts , but plenty of room availability, so sharper (Singaporean?) pencils required in London to up that staycation business!
Sage Advice: Before shouting "Hi Seattle! Make sure you're in Seattle.
This was Number 8 of Sir Mick Jagger's take outs that he had learnt from 50 years in rock n'roll, as recounted to David Letterman in 2012. One of the reasons that the Rolling Stones are worth in excess of USD 900 million is that Sir Mick in particular has an incisive business brain and has made a succession of shrewd business decisions over the years. An example of just that is Sir Mick's Number 5 of lessons learnt: Song royalties are great, but they can't match the guaranteed cash flow from a reverse mortgage. Whatever happened to sex, drugs and rock n' roll?! That funnily enough was lesson Number 1, for another time…. Meanwhile, here is one of the Rolling Stones greatest songs which they have comprehensively disproved:
You Can't Always Get What You Want:
I saw her today at the reception
A glass of wine in her hand
I knew she was gonna meet her connection
At her feet was a footloose man
You can't always get what you want
You can't always get what you want
You can't always get what you want
But if you try sometimes, well, you might find
You get what you need
And I went down to the demonstration
To get my fair share of abuse
Singing, "We're gonna vent our frustration
If we don't we're gonna blow a 50-amp fuse"
You can't always get what you want
You can't always get what you want
You can't always get what you want
But if you try sometimes, well, you just might find
You get what you need
Yeah, oh baby
I went down to the Chelsea drugstore
To get your prescription filled
I was standing in line with Mr. Jimmy
And man, did he look pretty ill
We decided that we would have a soda
My favorite flavor, cherry red
I sung my song to Mr. Jimmy
Yeah, and he said one word to me, and that was "dead"
I said to him
You can't always get what you want
You can't always get what you want
You can't always get what you want
But if you try sometimes you just might find
You get what you need
Oh, yeah
Have a great weekend!
Discussion and Analysis by Humphrey Percy, Chairman and Founder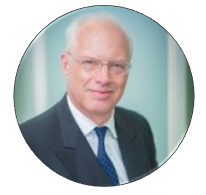 Click Here to Subscribe to the SGM-FX Newsletter