Versus the low yielding currencies such as the EUR and Yen, GBP is at a 20 month high which is offering value to GBP sellers versus those currencies. Whether GBP goes higher from here is less certain as there is a suggestion that there is a lack of oxygen at these levels with plenty of good news priced in and not very much in the way of less good news. At 0.8415 versus EUR some are locking in at what seemed to be an unattainable level earlier in the year.
Wall Street firms attending a Saudi Arabia conference in Riyadh were keen to curry favour with their hosts by forecasting oil to reach $100 by the end of the year. Before the fruit juice overcomes them they need to remember that that will require a continuing strong economic recovery, interest rates not rising too quickly and a demand for goods and services reflecting consumer confidence. Meanwhile their Saudi Arabian hosts are pleased by the prognosis of their guests.
Those who now work only Tuesdays, Wednesday and Thursdays have been named TWATS by their colleagues who work in the office 5 days a week. Is it a significant number? Well judging by pavement footfall in the City of London in recent weeks, it would certainly seem so. Governments in all countries wildly exceeded their expectations in getting their workforces to stay home during the pandemic, but there is now a whiff of panic about as those same governments are finding it hard to get their workforces to return to work. So far, due to the unprecedented amount of economic stimulus injected, there has not been a clear drop off of business activity, but governments are waking up to what will happen as that economic support is withdrawn and the workforce remains OOO.
This song released this day in 1973 became the only US Number 1 hit for Gladys Knight and the Pips. Gladys Knight, the Empress of Soul played her farewell tour of the UK in 2009 but it turned out to be the start of a long goodbye as she went on to play farewell tours in 2015, 2016. 2017 and 2019 and is still going strong aged 77. Here however is her best known song:
L.A proved too much for the man
(Too much for the man)
(He couldn't make it)
So, he's leaving the life he's come to know, oh
He said he's going back to find
(Going back to find)
What's left of his world
The world he left behind
Not so long ago
He's leaving (leaving)
On that midnight train to Georgia (leaving on a midnight train)
Hmm, yeah
Said he's going back (going back to find)
To a simpler place and time (and when he takes that ride)
Oh yes, he is (guess who's gonna sit right by his side)
And I'll be with him (I know you will)
On that midnight train to Georgia
(Leaving on a midnight train to Georgia)
I'd rather live in his world (live in his world)
Than live without him in mine (world, world)
(It's his, his and hers alone)
He kept dreaming
(Dreaming)
Oh, that someday he'd be a star
(A superstar, but he didn't get far)
But he sure found out the hard way
That dreams don't always come true (dreams don't always come true)
Oh no (uh-uh, no, uh-uh)
So he hung all his hopes
And he even sold his own car, hmm
Bought a one way ticket back
To the life that he once knew
Oh yes he did
He said he would
I know he's leaving (leaving)
On that midnight train to Georgia (leaving on a midnight train)
Hmm, yeah
Discussion and Analysis by Humphrey Percy, Chairman and Founder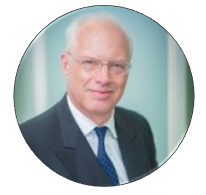 Click Here to Subscribe to the SGM-FX Newsletter