With the UK Prime Minister warning his ministers that there is a strong chance of NoDeal and an hour later the German Ambassador to the EU announcing that there is the chance of a EU-UK trade deal by the end of the week (this week for the avoidance of doubt) it is hardly surprising that GBP/USD had a range of 1%+ yesterday. In the game of briefing and fake news, the only people who truly know just how close to there being a deal acceptable to both sides are the small teams of negotiators in the room. Meanwhile the markets are more inclined to believe the German Ambassador to the EU than the UK Prime Minister.
Steady and still at a 2.5 year high, markets looked beyond the German "hard lockdown" and other Europe wide restrictions to fight Covid, to the likelihood of the U.S. economic stimulus that will weaken the USD and benefit EUR. At the same time markets believe that the stimulus to the European economies unlike the case in the USA will strengthen the European economies still further as Europe rebounds strongly in 2021. Never mind that in the last couple of weeks both the OECD and the ECB are painting a much bleaker European economic picture for 2021 and 2022.
The annual Swiss World Economic Forum shindig in Davos normally held in January has been shifted to May 2021 to South East Asia in Singapore. Chan Chun Sing, Singapore's Trade Minister announced the scheme yesterday which will require regular Covid Testing and bubbles of a max of 5 people at segregated facilities with everyone carrying contact tracing devices. One final Singaporean touch is that outside their own bubbles, delegates will only be permitted to meet other guests and Singaporean residents in rooms with "floor to ceiling dividers." Hardly the stuff of the dreams of those who live for the rubber chicken circuit and all that hot air mingling!
Both a rhetorical question for SGM-FX readers as well as a reminder that this was the song that went gold for the Bee Gees this day in 1977. The Bee Gees are the subject of a just released pop fans must watch Sky Documentary that follows the brothers' lives from the Isle of Man, Manchester and to Australia before they settled with his and his and his and his (4 brothers) neighbouring Florida mansions with sufficient space for all that chest hair and those gold medallions. The only surviving brother, Barry is worth more than USD 90 million but in addition to their great commercial success, the Bee Gees' influence and legacy has been and continues to be huge in the pop music world. Here is what is considered to be only their 6th best song, the hit,  How Deep is Your Love:
I know your eyes in the morning sun
I feel you touch me in the pouring rain
And the moment that you wander far from me
I wanna feel you in my arms again
And you come to me on a summer breeze
Keep me warm in your love, then you softly leave
And it's me you need to show
How deep is your love
How deep is your love, how deep is your love
I really mean to learn
'Cause we're living in a world of fools
Breaking us down when they all should let us be
We belong to you and me
I believe in you
You know the door to my very soul
You're the light in my deepest, darkest hour
You're my savior when I fall
And you may not think I care for you
When you know down inside that I really do
And it's me you need to show
How deep is your love
How deep is your love, how deep is your love
I really mean to learn
'Cause we're living in a world of fools
Breaking us down when they all should let us be
We belong to you and me
Discussion and Analysis by Humphrey Percy, Chairman and Founder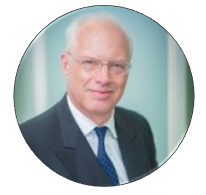 Click Here to Subscribe to the SGM-FX Newsletter