With a range v USD of more than 1.5 cents, GBP was skittish on the back of hopes and fears with little in the way of encouragement on progress with the ongoing Brexit negotiations. The end of the weekend ie before trading starts in Asian markets on Sunday night is now the new final time for agreement/non agreement to be reached/not reached. The implied probability of a trade deal fell from 85% a week ago to 45% now. Yields on 10 year UK government bonds fell from 0.26% to 0.20%. FTSE buoyed by Diageo as UK plc reached for strong drinks and oil stocks, Royal Dutch Shell and BP also contributed to the 0.6% index rise offsetting falls in Lloyds and NatWest Group.
Both the figures and the ECB Governor painted a less positive economic picture for Europe. 2021 growth in the Eurozone is now forecast at 3.9%, and in 2022 up 4.2%. Another acronym to remember: PEPP or the Pandemic Emergency Programme which Governor Lagarde took the opportunity to increase as expected by EUR 500 Billion to EUR 1.85 Trillion. The scheme is being extended to March 2022 from June 2021. Liquidity and easy collateral requirements also were part of the package. Once again Lagarde stressed that the ECB would not manage the EUR exchange rate, but would rather keep a close eye on it. No doubt a closer eye at EUR/USD 1.2150 than when it was at 1.10.
Back in 1964 on this day The Righteous Brothers had a hit with "You've Lost That Lovin Feeling" getting into the Billboard Top 40 from where it ascended effortlessly to Number One in February 1965. BMI or Broadcast Music Inc announced in 1999 that that song had achieved the cult status of being played on the radio more than any other song in the 20th century. Bill Medley (aged 80) and Bobby Hatfield (died 2003) enjoyed great careers and Bill Medley is not only worth USD 60 million but in 2016 revived the Righteous Brothers with new singer Bucky Heard. Here is "You've Lost That Lovin Feeling":
You never close your eyes anymore when I kiss your lips.
And there's no tenderness like before in your fingertips.
You're trying hard not to show it, (baby).
But baby, baby I know it…
You've lost that lovin' feeling,
Whoa, that lovin' feeling,
You've lost that lovin' feeling,
Now it's gone… gone… gone… wooooooh.
Now there's no welcome look in your eyes
when I reach for you.
And now your're starting to critisize little things I do.
It makes me just feel like crying, (baby).
'Cause baby, something in you is dying.
You lost that lovin' feeling,
Whoa, that lovin' feeling,
You've lost that lovin' feeling,
Now it's gone… gone… gone… woooooah
Have a great weekend!
Discussion and Analysis by Humphrey Percy, Chairman and Founder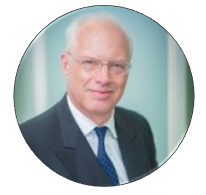 Click Here to Subscribe to the SGM-FX Newsletter