Expect GBP to have a difficult day as markets absorb the latest in the saga of 4 years plus of negotiations which increasingly looks like no deal being struck. With negotiations being moved to Brussels it does not bode well for the result that markets had not only been hoping for but expecting this weekend. GBP has already weakened across the board in Asian trading hours. For those who locked into GBP's strength on Friday evening, this morning brings some cheer, but for many other UK domiciled businesses and individuals with foreign currency hedging requirements, GBP at current levels is looking increasingly like a protection opportunity that should be seized.
Following the news of China collecting samples of rock from the Moon last week, Japan has matched if not capped that feat: the Hyabusa2 mission was launched in 2014 and took 4 years reaching asteroid Ryugu; having hovered above Ryugu for a few months, Hyabusa2 (meaning peregrine falcon rather appropriately) landed and scooped up samples and then set off back home in November 2019.  Hyabusa2 brought back the samples to Earth and having arrived in the atmosphere, dropped a canister of those samples high above the Australian outback in the Woomera area yesterday. On hand to receive it were Japanese scientists who will now test the contents of the canister and hope among other things to discover how planet Earth got water. This co-operation may go some way to healing recent trade spats between Australia and North Asia.
Residents and especially resident motorists of London were brought to a standstill yesterday by Indians demonstrating for justice for Punjabi farmers. Indian farmers are cutting up rough about legislative changes which will mean the removal of cosy fixed price contract tariffs with the Indian government. Quite why Londoners deserved the demonstration plus the expense of the police presence never mind road closures and all the inconvenience has left everyone puzzled: apart from some marchers, most of the traffic holdups were caused by young male Indians waving flags from their high end cars and hooting and revving their engines while proceeding at a snail's pace and clogging up all the roads in central London. GBP strengthened versus INR to 98.61 but this was more to do with a small bounce in USD than markets paying attention to the demonstrators.
It was this day in 1976 that Bob Seger and the Silver Bullet Band made the jump from small time Detroit band to the big time with the song, Night Moves which went to Number 6 and helped Bob Seger to a net worth today of USD 60 million :
I was a little too tall, could've used a few pounds
Tight pants, points hardly renowned
She was a black haired beauty with big dark eyes
And points all her own, sitting way up high
Way up firm and high
Out past the cornfields where the woods got heavy
Out in the back seat of my '60 Chevy
Workin' on mysteries without any clues
Workin' on our night moves
Tryna make some front page drive-in news
Workin' on our night moves
In the summertime
Mhmm
In the sweet summertime
We weren't in love, oh no far from it
We weren't searchin' for some pie in the sky, or summit
We were just young and restless and bored
Livin' by the sword
Discussion and Analysis by Humphrey Percy, Chairman and Founder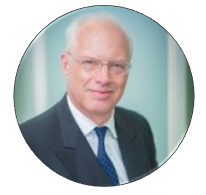 Click Here to Subscribe to the SGM-FX Newsletter