We have warned in the past weeks that as the outcome on the Brexit talks nears its conclusion (?!) that GBP would behave more like a shuttlecock than a frisbee ie it will be volatile rather than skimming or gliding across the price graphs. Yesterday all it took was for a Financial Times reporter to write that the talks were going well and white smoke ie a good result in Vatican speak was expected imminently and GBP rocketed up to 1.2975. The general view is that a deal will not be that great but such a deal is better than no deal. So inevitably a report from the Financial Times without detail nor it appears much substance had a disproportionate positive effect. And later of course GBP fell back down to where it stood pre the report where it remains now.
Climate Change and Biodiversity
In the week when Madame Lagarde the ECB President has made the strongest statement yet on these subjects-she said that in future they will not only be included on the agendas but will affect all central bank policies- President Xi Jinping has said that the world must work together on making them a reality, earlier in the week having promised that China will be carbon neutral by 2060. That is quite a bold statement from the worst offender on global pollution. However the audience at the UN summit was encouraged that China at least seems to at last recognize that there is a serious problem with large numbers of plant species at risk of extinction. The conclusion of this? We will all be paying a proportion of our (larger) taxes to go towards the deprivations visited on planet Earth by the ruthless economic and industrial drive of the past 80 years in particular. And it's urgently needed.
Yes it was 44 years ago in 1976 when Rod Stewart released this number. Keen listeners will detect some whispering in the background-that is Britt Eckland, Rod's then girlfriend. Here are the lyrics-minus Britt and her whispering(!):
Stay away from my window
Stay away from my back door too
Disconnect the telephone line
Relax baby and draw that blind
Kick off your shoes and sit right down
Loosen off that pretty French gown
Let me pour you a good long drink
Ooh baby don't you hesitate cause
Tonight's the night
It's gonna be alright
'Cause I love you girl
Ain't nobody gonna stop us now
Come on angel my hearts on fire
Don't deny your man's desire
You'd be a fool to stop this tide
Spread your wings and let me come inside
Tonight's the night
It's gonna be alright
'Cause I love you girl
Ain't nobody…
Have a very good weekend!
Discussion and Analysis by Humphrey Percy, Chairman and Founder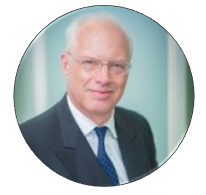 Click Here to Subscribe to the SGM-FX Newsletter