Finishing the week at its best levels for some time with the market anticipating a clear Conservative majority. Fully priced for where we are with 6 days to the Election and 7 until we get the result.
Not unreasonably President Macron is attempting to introduce economic reforms and this time it is to do with pensions. If you are a sailor, a ballet dancer at the Paris Opera House or a rail worker, you can retire up to 10 years earlier than others workers.Le President is attempting to standardize pension age and retirement enefits which would then be predicated by individual contributions. The rail workers do not agree and have not only suspended train and metro services, the union has successfully brought traffic in central Paris to a standstill. Who will blink first? Parisians and French citizens are impatient when it comes to traffic jams. The beleaguered French high street retail trade is already suffering badly and this latest unrest will be terminal for some shops. Meanwhile the French police are deploying water cannon and tear gas. Not exactly festive and our money is on the unions…..
What do the French eat 300,000 tons of between Christmas and New Year? The answer is oysters. There are 4 unshucked oysters to a pound and 2,240 pounds in a ton and so 300,000 tons means that 2.7 billion oysters are required to satisfy demand in the Christmas week. Remarkably that means that every citizen of France consumes 36 oysters. Whatever those stats mean,given that all citizens most certainly do not like oysters, oysters are big business, and the festive season represents a major payday for the oyster trade. Break out Le Muscadet or the Laurent Perrier and get stuck in mes braves!
Dancing Queen, Super Trouper, Thank You For The Music: channel your inner ABBA
The Benny Ulvaeus, Benny Andersson, Agnetha Faltskog and Anni-Frid Lyngstado memorabilia museum fest opens today at the O2 in Greenwich, London. It promises to be a sell out as middle aged pop fans drag their children and grandchildren along whether they are willing or not, to show them just why after winning Eurovision in 1974 ABBA went on to become a truly global phenomenon. With films, stageshows, souvenirs and of course the music which goes on and on…..and on, ABBA is a money machine. The band members are worth conservatively around $250Million each…..which means that the group is collectively worth more than $1 Billion.
Discussion and Analysis by Humphrey Percy, Chairman and Founder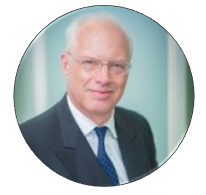 Click Here to Subscribe to the SGM-FX Newsletter