GBP was strong yesterday following the release of the UK jobs data which showed payrolls increasing 160,000 in October. The market decided that if the Bank of England had been concerned about the end of furlough and the potential for a hit to employment before raising rates or reducing bond purchases, then this increase in payrolls removed that impediment. Therefore if rates were going up, then GBP was a buy. Those who listened carefully to Governor Bailey will recall that he wanted to see clear signs of a labour market recovery post furlough; many of those who were made redundant at 30 September will still be working their notice, and therefore the market and accordingly GBP is vulnerable to a disappointment if any Bank of England action is postponed until the New Year. GBP fully and generously priced with EUR/GBP at 0.8445 or GBP/EUR at 1.1841.
In a further display of US-Aussie tech and submarine partnerships, Google has pledged to invest AUD 1 billion or USD 730 million in Australia over the next 5 years. This will create more than 6,000 direct jobs and is part of the initiative to develop AI and Quantum Computing capabilities in Australia. USD/AUD at 1.3615.
With oil at $81, it is worth asking whether this near peak over the past 2 years is just that, a peak, or a staging post on the way higher. With inventories at very low levels and demand picking up, the oil price looks vulnerable to a cold winter and supply and delivery glitches which could send that oil price spiking upwards in the next weeks. OPEC's priority is to ensure that supply is maintained so that price rises are relatively limited so as not to choke off the global economic recovery. That is increasingly the market view which also sees the price coming back down again in Q2 next year.
Keen eyed flag watchers have suddenly noticed that President Macron of France has changed the colours in the French flag. In fact they are not that keen since the change took place a year ago. The white is of course still white and the red has only deepened marginally, however it is the blue that has markedly changed. In 1976 President Valery Giscard D'Estaing chose Marian Blue to make the French flag close to that of the EU. Now the blue has deepened and is navy in a reference not to any disillusionment with the EU, but as a tribute to the 1789 French Revolution. Some readers will recall that when Chinese Premier Zhou Enlai was asked in 1972 as to what he considered to be the impact of the French Revolution, he replied that it was "too early to tell." Despite this being widely reported, it subsequently transpired that Zhou Enlai misunderstood and was commenting on the 1968 student riots in the left bank area of Paris. EUR/USD at 1.1360.
It was of course Paul McCartney's Wings-them with the Fair Isle knitted jerseys and beards- that released this number in 1977. Given PM's starry reputation, their audiences tried hard to like the song, but alas many struggled to buy the idea that the rest of the family contributed much if anything to the dirge that is Mull of Kintyre despite first wife Linda and the children being given full prominence in the publicity video. Here it is:
Mull of Kintyre, oh mist rolling in from the sea
My desire is always to be here
Oh, Mull of Kintyre
Far have I travelled and much have I seen
Dark distant mountains with valleys of green
Past painted deserts, the sun sets on fire
As he carries me home to the Mull of Kintyre
Mull of Kintyre, oh mist rolling in from the sea
My desire is always to be here
Oh, Mull of Kintyre
Sweep through the heather like deer in the glen
Carry me back to the days I knew then
Nights when we sang like a heavenly choir
Of the life and the times of the Mull of Kintyre
Mull of Kintyre, oh mist rolling in from the sea
My desire is always to be here
Oh, Mull of Kintyre
Smiles in the sunshine and tears in the rain
Still take me back where my mem'ries remain
Flickering embers grow higher and high'r
As they carry me back to the Mull of Kintyre
Discussion and Analysis by Humphrey Percy, Chairman and Founder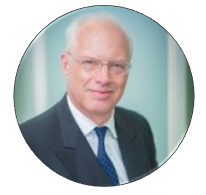 Click Here to Subscribe to the SGM-FX Newsletter