Gaucho Hats rather than French Berets
Hats off to Argentina on a hugely deserved and thrilling win yesterday over France in the most exciting match of the 2022 World Cup which mesmerised spectators from all nations except for maybe…France.
GBP dented
Friday was not a good day for the Great British Pound with the currency suffering a sharp setback versus both USD and EUR. This started with ECB President Mme Lagarde's hawkish comments on Thursday which shook markets for their intensity and also because they were unexpected; but Friday was more to do with the UK's "high beta" component to global investment: GBP tends to rise disproportionately on positive global equity market sentiment and conversely tends to fall disproportionately on negative global investor sentiment. President Lagarde certainly cast a pall over markets on Thursday. GBP/USD 1.2140 and GBP/EUR 1.1470.
Diverging economies
If you were one of our European readers and had read a good deal of American market analysis over the week-end as I did, you might have been forgiven as a European for scratching your head and wondering whether the USA is a different planet; the American press is full of stories about how the fear is not inflation but recession; inflation is so yesterday and the market majority is that US interest rates will be cut in 2023. 
Contrast that with Mme Lagarde the ECB President's performance at the press conference on Thursday: EUR interest rates will continue to go up and will need to stay up for longer. If the US view is correct, it will mean that the Central banks are not as joined up in their thinking as they want to appear, but, few will care if both inflation is vanquished and a deep long recession is avoided. EUR/USD 1.0580.
European Energy Costs
And talking of divergence, the core assumption for the major contribution to a reduction in inflation is that energy costs will fall in 2023. However while that is so called received wisdom among market commentators reporting on inflation, the energy market is not giving that message. In fact quite the contrary: energy prices in the EU look like remaining high for much longer, in fact until 2026. And that means that when rather than if governments continue to subsidise those higher energy costs for longer as they will inevitably be forced to do, that debt will increase and the leeway for fiscal handouts will be significantly reduced. NYMEX WTI Oil $74.50.
Decimalisation
This time it is the turn of Goldman Sachs who are letting 10% of their 40,000 staff go. Some reports suggest the cuts are more like 8% but in our Eastcheap EC3 world 4,000 out of 40,000 is 10%. No doubt GS are doing this for cost cutting reasons, but following the less than successful performance of its banking offering, Marcus, plus a change in the investment bank's senior management, these cuts are an opportunity to right size ahead of 2023. The question being asked on Wall Street is whether the other top tier investment banks will follow Goldmans with similar sized cuts in their staff rosters. In an effort to bury this bad news with more positive headlines Goldmans announced over the weekend that they had snagged Sir Bradley Fried as the new chair of Goldman Sachs International, a post previously held by Manuel Barroso the Portuguese politician who segued smoothly from being President of the European Commission to GSI Chair controversially in 2016.
Always on My Mind
It was this day 35 years ago in 1987 that the Pet Shop Boys went to Number 1 and stayed there for four weeks with this number:
Maybe I didn't treat you
Quite as good as I should
Maybe I didn't love you
Quite as often as I could
Little things I should have said and done
I never took the time
You were always on my mind
You were always on my mind
Maybe I didn't hold you
All those lonely, lonely times
And I guess I never told you
I am so happy that you're mine
If I made you feel second best
I'm so sorry I was blind
You were always on my mind
You were always on my mind
Tell me, tell me that your sweet love hasn't died
Give me,
One more chance to keep you satisfied
Satisfied
Little things that I should have said and done
I never took the time
You were always on my mind
You were always on my mind
Discussion and Analysis by Humphrey Percy, Chairman and Founder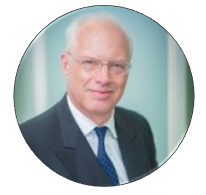 Click Here to Subscribe to the SGM-FX Newsletter