Four months ago in the more innocent days of February, FTSE stood at 7,500 before plummeting to 5000 in late March. Now at 6,100 FTSE is looking less certain despite the historic degree of support and stimulus from the UK Government and while the US market has largely shrugged off March with the S&P within 10% of it's pre crisis high, as can be seen, the UK market has not. Optimistic market watchers point this out as representing an under valuation of the UK market, but what is missing for the market to strengthen further at present is the strategic vision for the UK post Covid and post EU.
The Austrian flag carrier and subsidiary of Germany's Lufthansa currently has 7000 employees and is due to reduce that number by 1100. It seems counter intuitive that as restrictions in European travel particularly in the Schengen area are being lifted this weekend, that Austrian should make such an announcement, but it is a measure of not only the past 3 months but also the outlook for the next 6-12 months that airlines are having to fight not so much for market share but for survival. However with the recent injection of EUR 10 Billion into Lufthansa by the German government and the insatiable desire by the German speaking countries to get those towels on the sun loungers before the Brits, French, Dutch etc etc, that it would be unwise to bet against the intent of the Lufthansa Group to win through.
This is the largest container ship in the world measuring the same size as 4 football pitches at approximately 400 metres by 60 metres and it arrived yesterday at the Thames gateway port at Thurrock, Essex in the Thames estuary having set off from China via South Korea, Germany, Belgium and the Netherlands. Having unloaded in no time at all due to the world class port facilities at Thurrock, it leaves later today taking goods from the UK back to China. HMM stands for Hyundai Merchant Marine and is a South Korean operator and has invested USD 140 Million into the Algeciras. These ULCVs or Ultra Large Container Vessels are the way to transport goods across the world most efficiently and Thurrock's facilities are going to be even more key for the UK post the 31-12-20 EU exit.
No I have not lost it and yes Royal Ascot is on and starting tomorrow for the next 5 days-although alas with no spectators. All races will be shown on Sky Sports and race two onwards on ITV. Prize money is halved from £7.3 Million to £3.8Million. These are the statistics for what Royal ascot normally means:
350 chefs serving food
5,000 kilos of salmon eaten
8,000 Cornish crabs eaten
3,500 lobsters eaten
10,000 steaks eaten
7,000 rumps of English lamb eaten
250,000 finger sandwiches eaten
120,000 buttermilk scones eaten
110,000 cups of tea drunk
1,200 kilos of clotted cream eaten
400 helicopters and 1,000 limousines descend on site
Keen racer SGM-FX's very own Graham has assured us all today on the daily SGM-FX video conference that his screen will be firmly locked on to Bloomberg this week and that he will be constraining himself to just a few of those buttermilk scones together of course with the strawberry jam and clotted cream.
Given his previous year's betting record, this will represent a major win for his wallet if not for his waistline! And they're off!
Discussion and Analysis by Humphrey Percy, Chairman and Founder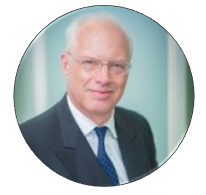 Click Here to Subscribe to the SGM-FX Newsletter