Brexit status and timetable as at Friday 08-03-19: the next week.
In the slow motion car crash saga of cliff hangers and deadlines, the UK Parliament has decided that today is the last day for a deal to be done ahead of the vote on the Prime Minister's deal which has now been confirmed for Tuesday next week. In other words, Lord Chancellor Geoffrey Cox has to produce a different Backstop formula clause to the deal or else Parliament will vote on the deal as it currently stands, which they voted on and rejected last month.
With me so far? If not I don't blame you. Why would Parliament change their minds? The betting is that they will not and the expectation is that once again it will be rejected by up to 100 votes. That means that on Wednesday Parliament will vote on leaving with NODeal. Again it is expected that once again Parliament will vote to reject that. So on Thursday there will be a third vote to apply for an extension to the 29-03-19 leaving date of between 20 and 90 days.
Very simply if the Eurozone rejects THAT, the UK will leave on 29-03-19 with NoDeal. If somehow the Eurozone 27 find it in themselves to agree to that which must be unanimously, it will be because they see a real prospect of a Deal in the period of the extension. There are no signs of that.
Therefore the expectation as of now, and in the absence of a miraculous change, we expect the UK to leave on 29-03-19 with NoDeal. If that is the case GBP will devalue by up to 20%. This will happen in a small number of days and will be more chaotic and frightening than both 2016 and also 2008. It will be more like 1992 when the UK crashed out of the ERM. Those readers who need to purchase Currencies should protect themselves against a very severe short term down move in GBP.
Dow down to 25,473 and FTSE slightly lower at 7161. Oil WTI at $56. Gold weaker at $1288.GBP slipping lower against USD but stronger against CAD, AUS and EUR. ZAR weaker versus GBP with some great value there for ZAR buyers.

In case you missed it the SNP or Scottish Nationalists have now decided that the time is ripe for them to have another stab at leaving the Union of Great Britain and Northern Ireland. What has got closet Scot Euan's pulse racing at SGM-FX's HQ at 41 Eastcheap is the prospect of an additional currency-plus the prospect of "international" travel.
Despite the SNP having ruled out leaving the pound previously, they have now decided that they want to go it alone with their own currency and monetary policy. That means that for savings, mortgages, salaries and pensions Scots will be determining their own destiny. A brave decision.
Even if the Scots do decide on this way forward, it will take time for the Scots to establish their own currency-some say as long as 10 years. Meanwhile you'll need to be patient for the Duty Free and hold on to those tartan trews, Euan!
For auld lang syne,my jo,
For auld lang syne
We'll tak a cup o'kindness yet,
For auld lang syne
Discussion and Analysis by Humphrey Percy, Chairman and Founder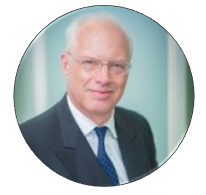 Click Here to Subscribe to the SGM-FX Newsletter