With gold over $1420 there is still more buying this week due to the fact that 3 month US Treasury Bill Yields are higher than the 10 year US Treasury Bond Yield. This bellwether indicator is closely followed because each time this has happened in the past 50 years, it has been followed by a recession. This is why almost half of money managers polled have responded that they believe that growth globally will be lower in 2020 than in 2019.
It is some time since we have written about this and it is timely to be reminded as we enter the summer months which traditionally give way to greater volatility in all markets when volumes are lower and more experienced managers are taking annual leave leaving their more junior colleagues to mind the shop. As savvy  investors in Bitcoin discovered when they watched their dreams come true and then subsequently crumble, it is not enough to buy low and watch the price rise if one is then unable to liquidate an investment due to a lack of liquidity. For a market in any asset class to operate efficiently, there is a requirement for sufficient buyers and sellers to satisfy both sellers and buyers. It may sound obvious but the most savage market corrections occur when there is an imbalance between buyers and sellers. This is not just about Crypto currency in 2018, it applied to DotCom stocks in 2001 and global equities in 2008. It is often said that most business failures occur due to a lack of liquidity rather than a loss of capital; one can debate that, but the best known recent example of a global institution rich in assets but poor in liquidity was Lehman Bros. Say no more. Back to foreign exchange: the largest and most liquid truly global market is FX with all that that brings. Just do not get in the way when there are more buyers than sellers! Markets have become once again complacent about the risk of a lack of liquidity.
Reminded by the fact that exactly 50 years ago Brian Jones while in the process of being side lined by Rolling Stones Mick and Keith took his last swim in a pool in Hartfield, East Sussex, it was of course only a couple of years later that Peter Green (Greenbaum), the genius behind Fleetwood Mac, visited a commune and never returned to the band (which was subsequently led by Mick Fleetwood) sliding into a mixture of drink and drugs that resulted in or maybe exacerbated his schizophrenia. The way that Brian Jones due to his overindulgence in psychedelic drugs was dropped despite being the founder of the Rolling Stones was that his bandmates one day just took the van by a different route and left him standing on the side of the road. A hard world. However it's not all bad news, according to our research, Peter Green is still worth $15 million today while the rest of the Fleetwood Mac line up are worth $200 million plus. Brian Jones less fortunately has been on the great sound stage in the sky since July 3 1969 forever playing his trademark white guitar on Ruby Tuesday:
Goodbye, Ruby Tuesday
Who could hang a name on you?
When you smile with every new day
Still I'm gonna miss you
Discussion and Analysis by Humphrey Percy, Chairman and Founder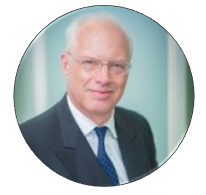 Click Here to Subscribe to the SGM-FX Newsletter