Another week, another on off threat from President Trump: this time to close the US border with Mexico. No avocadoes is the least of the problems faced by Texas and California which would be hardest hit. The aim is to stem the flow of illegal drugs and immigrants from Mexico but while it may impede the former, it will do little to achieve the latter and in addition will be both complex and very costly. Meanwhile our own SGM-FX "Tex Mex" Charles Porter is polishing up his Spanish and getting ready for those Taco trades.
Sombrero on, Carlos!
German factory orders were poor as signposted yesterday and for good measure German growth forecasts were also cut. Despite this the emerging US China story about successful trade talks was enough to outweigh that poor news and the Dax rose. Asian stock markets are little changed this morning. Oil firm with WTI at $62.14. Currencies flat except for GBP slightly firmer on slightly better mood music on a deal between Westminster's warring factions. All eyes on this afternoon's US payroll figures.
It will no doubt be amazing, but for long suffering Londoners this week's report brings no relief at all on when Crossrail will be opened; the best that they can do is say that the earliest will be in 2020, which is no doubt code for the end of 2020, which is 21 months away from today or 630 days or 1260 journeys or quite enough to get very cross given the money spent, the cutting edge tech and the Bombardier rolling stock.
For all you train spotters including SGM-FX's Euan, the trains will be 200 metres long with a capacity of 1500 passengers. So that further 21 month delay equates to 1,890,000 passenger journeys. Grrrrrrrr. Calm down, Euan!
Discussion and Analysis by Humphrey Percy, Chairman and Founder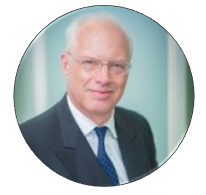 Click Here to Subscribe to the SGM-FX Newsletter