William Shatner or Captain Kirk of Star Trek has turned 88 and the UK Parliament were last night looking to him to lead them to boldly go where no man has gone before-i.e. conclusion of Brexit.
Nearer to Planet earth, but only just, was the following exchange in the European Parliament where it was the last full session for the UK marked by our very own Nigel Farage slugging it out with the Belgian ex PM Guy Verhofstadt:
GV: "You remind me of Field Marshall Haig in Blackadder."
NF: "It was Field Marshall Haig who saved your Belgian town of Ypres from the Germans. He should be a great hero to you."
Globally Government Bond yields firmed from their recent 15 month lows.
The UK Government faces another Brexit vote tonight. GBP weaker in anticipation of it being voted down and also with it now being 14 days until the NoDeal Brexit date and with the UK Parliament still evenly split.
The US Dollar steadied after three days of small advances. Asian equities all stronger this morning and today being the last day of Q1 will show a rise in the MSCI Asian Index of 8.7%.
Life expectancy, crime, health services, carbon emissions and wellbeing is what makes us happy(apparently). Top English Cities include: Winchester(1) and Epsom and Ewell(10) while in Scotland it's Stirling(4) and Shetland Islands (10). For Wales it's Bridgend(6) and Cardiff (8).
Pharrell Williams has fewer home comforts in mind:
Huh, because I'm happy
Clap along if you feel like a room without a roof
Because I'm happy
Clap along if you feel like happiness is the truth
Because I'm happy
Have a great (and happy) weekend!

Discussion and Analysis by Humphrey Percy, Chairman and Founder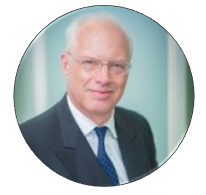 Click Here to Subscribe to the SGM-FX Newsletter