The US stock market rallied sharply after the London close last night wiping out the losses and posting a gain of 1.14% on the day. The FTSE has similarly rallied in relief this morning currently up 100 points. So, what is the volatility all about? Rising US interest rates in 2019, the shutdown of US Government departments, doubt over President Trump's wall across the Us/Mexican border and last but not least the key indicator from China which showed industrial companies' profits declining for the first time in 3 years. In a nutshell, the US markets are reacting to the realisation that economic growth will begin moderating in H1 2019. The more rational market watchers will already have realised that this is hardly new news as most of the factors in the list above have already been well known for some time, so this is more a case of markets having over reacted in both directions prompted by lower volumes due to the holiday period.
As Pink Floyd snarled: "We don't need no education, we don't need no thought control, no dark sarcasm in the classroom, teachers leave those kids alone" in their 1979 Another Brick in the Wall. Well those kids are the ones who -yes you guessed it -are the ones marching the markets up and down. A bit of thought control would help see them through these market gyrations: volatility is going to be continually present for the short term.
So, for you Pink Floyd fans out there and especially President
Trump, the last line goes:
All in all you're just another Brick in the Wall
Have a great weekend!
Intraday Major's Performance:
Discussion and Analysis by Humphrey Percy, Chairman and Founder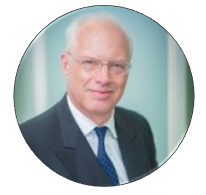 Click Here to Subscribe to the SGM-FX Newsletter