With the Purchasing Managers Index for Manufacturing on a 79 month low, despite heroic efforts by ECB Governor Mario Draghi to inject vim and vigour into the EU economies, the legacy for incoming Christine Lagarde is not great to say the least: Germany and France seeing economic activity weakening, growth across the Eurozone slowing further, job creation stalling etc etc. So Super Mario needed to play a blinder yesterday. Whether he did or not is as yet unclear, but he left rates unchanged. EUR remained in the middle of its range for the day.
UK Commercial Property Investment
Q2 at £9.1Billion is the second weakest quarter in the past 7 years. Lots of blame on Brexit (of course) but investment in this sector overseas buyers has fallen 39% from Q1. Meanwhile the crane count across London and the South East is at an all time high which suggests that while demand for residential remains strong, supply in the commercial sector will exceed demand for the time being at least, so watch out for a slow down in both activity and prices for commercial property. Lots of supply in office space to reportedly fulfil demand-for the time being.
Unusually, China has gone public and confirmed that they can and will if necessary supplement the 6000 permanent PLA force in Hong Kong with many more troops if disturbances and defacing of Chinese assets in the Special Administrative Region continue. As headlined earlier in the week, this is not to be taken lightly and even less so now that China has issued this statement.
While listening to the excellent Soma FM Left Coast 70s Radio on TunedIn at an early hour this morning ( laid back 70s West Coast Rock), I reflected that it was unusual to be able to agree wholeheartedly with President Emmanuel Macron, but his opposition to the jingoism regarding Iran and his disagreement with military action in the Gulf is spot on.
We have to hope that masterly inaction in Europe prevails and that when POTUS calls, he gets the same as the 1976 song Telephone Line by the Electric Light Orchestra:
Okay so no-one's answering
Well, can't you just let it ring a little longer
Longer, longer oh, I'll just sit tight
Through shadows of the night
Let it ring forever more, oh
Agreed that it's hardly poetry and has not lasted well, but you get the drift.

Discussion and Analysis by Humphrey Percy, Chairman and Founder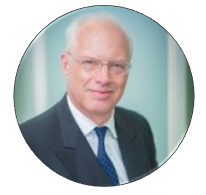 Click Here to Subscribe to the SGM-FX Newsletter