At the beginning of this week 1USD would have bought you 42 Argentine Pesos. Today that has become 45 Argentine Pesos. A 7%+ devaluation in a week is dramatic for the already beleaguered Argentine economy and represents a record low for the Peso. This has affected all emerging markets. Generally the USD has strengthened further in the past 24 hours as investors have bought USD, Yen and CHF. GBP has weakened a little as markets mull the likelihood or otherwise of some Brexit progress as the UK Parliament returns to the fray. Apparently 34% of Scots do NOT want a second Referendum… which means 66% either do or do not know.
Germany and the EU and German Elections
The increasing strength for the AFD-Alternative for Deutschland-the ultra right wing party particularly in Eastern Germany is causing concern not just with Mrs Merkel but more widely in Europe. 30 years after reunification, there is a marked discrepancy in wealth between East and West regions of Germany. The AFD has struck a chord especially in Eastern Germany which is particularly intolerant of Islamic immigration which they blame Mrs Merkel for encouraging. European politicians are asking themselves if this is a wider trend.
The UK Housing Market and Mortgage Finance
Those who have mortgages that are interest only are growing in number all the time. While more "risky" since there is no capital reduction, this method of borrowing is driven in large part by non affordability of capital repayment mortgages of the size necessary to buy property. In 5 years time there will be 250,000 of these mortgages up for renewal and in 10 years, that number will be almost 900,000. That is not an issue if interest rates remain low but if not, there is a risk of negative equity and a financing crisis. If those without such mortgages or with no mortgages think this is not their problem, they are wrong as it will affect the market as a whole. Having said that, there is a solution to this and that is inflation, however unless carefully controlled, that has ramifications that go far beyond the housing market. In the near term, there have never been so many low rate interest only mortgage products on offer.
Why is this relevant? The answer is that the overseas housing market owned by Brits is very largely financed by savings and….the withdrawal of equity through mortgage finance from their UK properties.
Discussion and Analysis by Humphrey Percy, Chairman and Founder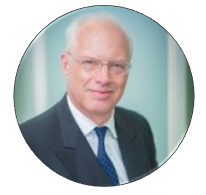 Click Here to Subscribe to the SGM-FX Newsletter