PM Narendra Modi has been returned for a further 5 years with a resounding vote of confidence in his party the BJP. 600 million of the 900 million eligible votes have been counted and it points to 300 of the 543 seats going to the BJP. The Opposition Congress Party led by Rahul Ghandi have lost ground with the BJP actually increasing its majority. The Rupee has held up well against the USD on the day given the prevailing USD strength against all Emerging Market currencies.
In case you are wondering, a news black out on exit polls and no counting in the UK until the last vote in the last country of the EU has been cast on Sunday evening. So no need to comment further as the UK and to an extent the EU awaits the expected news from Downing Street of the timetable to elect a new Conservative Leader and therefore a PM. And this is the conclusion that the currency markets have reached: GBP static having lost 3% of its value in the past two weeks; so until there is news watch and wait. Once the announcement is made, expect a dip but it is largely discounted.
The boys in blue (ok this one's from Germany) so the boys in green were after thieves following a major heist in Germany's Rheinland Palatinate of an entire field of strawberries valued at EUR 700 currently GBP 620 or USD 780 (sounds low). The police say they are hopeful of catching them since it was quite a decent sized field and would have taken a number of thieves/pickers and several vehicles. So a completely different situation to those thieves then from the same state who managed to steal a whole vineyard of grapes last year and who remain at large….
Hic or maybe Hock!
Eurovision Latest – try and contain yourselves
(Over) excitement when SGM-FX bopper Euan discovered there was to be a re-mark of the U.K. entry's score. The U.K.'s dismal 16 pointer was in fact too high. Now re-marked the U.K. is commandingly in last place with 13 points. Speedos, spangles and angel wings back in the box then- Euan (crushed) now looking forward to next year in Amsterdam. Deep sigh.
Discussion and Analysis by Humphrey Percy, Chairman and Founder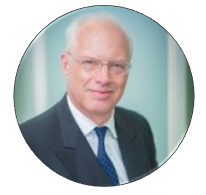 Click Here to Subscribe to the SGM-FX Newsletter