Despite having one of the largest EU unemployment numbers at 3.3million, Spain is continuing to post the highest growth rate in the EU at 2.5%. Next year Spanish growth is forecast to be 2.2% far ahead of the rest of the other largest countries -France, Germany and Italy in the Eurozone. Ole ole! Olé, Olé, Olé!
Commodities: Gold at $1310, WTI Oil at $59.98,
Currencies: With global interest rates having moved sharply lower following the Fed's announcement on no rate rises this week, expectations are now for lower interest rates in the next two years than previously envisaged. Currency markets calm this morning despite GBP volatility overnight. EUR flat , USD 0.2% lower and GBP up 0.3%.
Equities: FTSE 7355, Dow 25,962.
I0 year Govt Yields: US 2.52, Germany 0.04, UK 1.06, France 0.40, Italy 2.46, Japan -0.07. All 10yr Govt yields on lows.
Last week Mike Love of the Beach Boys celebrated his 78th birthday and here's part of California Girls from 1965- honestly you had to be there…but if you were, the chances are that you will not remember!
California girls
We're unforgettable
Daisy dukes
Bikinis on top
Sun-kissed skin
So hot
We'll melt your popsicle
Ooh oh ooh
Ooh oh ooh
Discussion and Analysis by Humphrey Percy, Chairman and Founder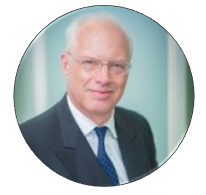 Click Here to Subscribe to the SGM-FX Newsletter