One of the great logistical exercises globally is due to start on April 11: 900M Indian voters will head to the polls to elect 545 candidates over 9 separate voting days depending on location with the last day of voting on 19-05-19. Counting starts on
23-05-19 and will take 3 days. The incumbent PM Narendra Modi was not expected to win until recently but India's missile strike on a terrorist training camp in Pakistan has shifted expectations. By any standards an election process that takes 45 days from start to finish in a country that prides itself on its technological prowess is a stretch. Given the huge influence that India has and will have in both Asia and Globally as it overtakes China in population and size of economy in time, it will be a closely watched result.
GBP steady after confirmation that the PM will seek an extension to Brexit next week. Expect further twists and turns and volatility but for the moment markets are taking an extension positively. Oil strengthened further to $58.58. Gold weaker at $1294. Dow flat at 25,710. FTSE slightly better at 7,185.
European Cities and Affordability
Both the most and least affordable European cities are at the northernmost end of the continent: Vilnius, capital of Lithuania is the most keenly priced and Reykjavik capital of Iceland is the most expensive European city for a stay. Belgrade, Warsaw, Istanbul and Bucharest are all at the most affordable end of the spectrum and all in Eastern Europe. So not only in terms of culture, these cities all of which are easily accessible should be on your lists for a value visit in 2019!
Discussion and Analysis by Humphrey Percy, Chairman and Founder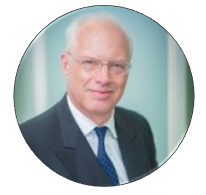 Click Here to Subscribe to the SGM-FX Newsletter