Yesterday's first round contest for the new Conservative leader duly skittled 3 of the candidates whose supporters will now add their votes among the remaining 7 next week. Meanwhile further stories about one or more of the 7 are rumoured to be splashed in the weekend press. GBP rangebound depending on rhetoric from the Boris Johnson team.
Oil prices firmed on the back of 2 ships suffering attacks in the Straits of Hormuz through which 20% of global oil supplies pass. WTI rose $1.61 to $52.75 yesterday morning. Germany issued 10yr Government Bonds at yet another record low of minus 0.24%.
Italy and the Italian Job: a not so cunning plan to circumvent EU rules imposed by Brussels
Each member of the EURO is prohibited legally from issuing new currency as they have all signed up for the EURO. Italy's government coalition is seriously looking to issue low denomination non-interest bearing Treasury Bills called Mini BOTs which will circulate along with EUROS as a parallel currency.
The argument goes that Italy needs more money to give a boost to the economy and the tax increases and spending cuts insisted on by the EU are unbearable. So the plan is for Italy to issue Mini BOTs and take them back as payment for say taxes or train tickets which would boost liquidity but crucially not expand the official money supply-and there is nothing that the EU can do about it.
This is very dangerous as this parallel currency will damage the integrity of the EURO. What this apparently dry economic description implies for the EURO is nothing short of calamitous and as a maximum could lead to Italy leaving the EURO.
A case of the Italians stealing from …..the Italians.
Kleindienst + Moldova = A Dubai home plus EU Citizenship
Kleindienst is a Dubai real estate developer; Moldova is not in the EU but enjoys visa free access to 121 countries including the EU for its current 3 million citizens.
So anyone (and that means anyone) with 5 million Dirhams or GBP 1 million can buy a Dubai home and Kleindienst will thoughtfully(?) pay the EUR 135,000 investment and fee to those helpful Moldova officials who will immediately spring with Moldovan citizenship and all the EU privileges that accompany it for the applicant.
So a case of buy one Dubai home and get one quasi EU citizenship free. A variation on a Bentley parked in the driveway of a new dream home and…..cheaper.
Discussion and Analysis by Humphrey Percy, Chairman and Founder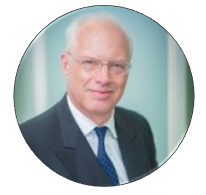 Click Here to Subscribe to the SGM-FX Newsletter