As further evidence of a cooling in the global economy surfaced this week, it was inevitable that a scapegoat would be sought. Not only Europe but also the IMF are getting in on the act to blame Brexit. In currency world this week EUR has weakened versus USD and GBP has held up well bolstered by the belief that the UK is better off having an extension to end October for leaving the EU. Stock markets have fluctuated within a narrow range and the main story remains the strength of WTI Oil at $64+.
Ouf! Le ( Petit) President himself instigated Le Grand Debat in response to the Gillets Jaunes to discover why there was such widespread dissatisfaction in France. 10,134 meetings each attended by an average of 45 people came up with what the people want: firstly, honesty and secondly, lower taxes. 1,932,881 posts were submitted to a website confirming just that. There is a widely held view that all this was to boost Macron's flagging poll ratings and were just an expensive PR exercise. Mon dieu-surely not?!
The UK Police Federation have cancelled their annual awards at the London Dorchester and the Conservative Party have also quietly cancelled an event there. As the anti Brunei movement gathers momentum, watch out for offers at Hotel Eden, Rome and Le Meurice in Paris. Escape Brexit and have a bargain weekend away: Win win!
If you have booked your flight to Tel Aviv for 18 May to attend the Eurovision Song Contest, you are in for a treat with Madonna due to sing two numbers. If like the 180 million other viewers who are estimated to watch it on TV you should make sure that your soundbar is in place with the volume cranked up.
SGM-FX's answer to James Corden, Graham can be heard warbling American Life in readiness:
I tried to be a boy
I tried to be a girl
I tried to be a mess
I tried to be the best
Phew! Shades of Conchita Wurst, Graham?

Discussion and Analysis by Humphrey Percy, Chairman and Founder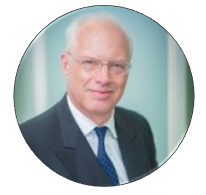 Click Here to Subscribe to the SGM-FX Newsletter