News of the relaxation of travel restrictions for UK travellers to France set pulses and share prices racing in the travel sector at lunchtime yesterday. Inghams and Crystal both reported sharp increases in web traffic enquiry and bookings on their sites reflecting British skiers rushing to secure their places for le great downhill '22. SGM-FX Prepaid Travel Cards being loaded in preparation for L'Apres Ski as I write. GBP/EUR still nudging 1.20 at 1.1975.
The Colonel Sanders chicken dining outlet is in trouble in China and facing a boycott because in an effort to boost sales it linked up with toy company Pop Mart to enable them to offer mystery toy box promotions with some meals. Chinese consumers are mad for the large eyed and round faced Dimoo dolls and have been frenziedly buying chicken dinners and then ditching the dinners leading to much food wastage. One customer spent Yuan 10,494 or USD 1,649 on more than 100 meals. The chickens are certainly coming home to roost on this one, and right to the top of the hen house with President Xi already on record condemning food wastage as being "shocking and distressing." USD/CNY 6.3560.
Another unerring jump onto a banana skin for the UK energy sector with news that OVO which bought SSE 3 years ago is laying off 1,700 out of 6,200 employees through voluntary redundancies. As a customer of OVO it seems non credible that such a large proportion of redundancies can result in anything other than a diminution of service. This latest announcement in case you did not pick it up is from the energy company that recommended that drinking non alcoholic drinks would help retain body heat, as well as this gem: cuddling a cat as a heating device can be a useful way of keeping warm.
While Onslow WA is not on the normal tourist trail, the fact that temperatures reached their highest since 1962 at 50.2C had far reaching effects across Western Australia with multiple bush fires yesterday including a big one in the Margaret River wine growing area which spread across 6,000 acres and had our man with the wineglass, Charles Porter spluttering into his shiraz. USD/AUD 1.3705.
Human Be In: a Gathering of the Tribes.
This day in 1967 probably the first large outdoor pop festival took place in Golden Gate Park, San Francisco. 25,000 people converged on GGP to listen to Jefferson Airplane, The Grateful Dead, Big Brother and The Holding Company. For those of you who can remember the 60's, this Jefferson Airplane song may remind you as to why so many people were unable to remember anything much at all. Here are Grace Slick and Paul Kantner, the mainsprings of Jefferson Airplane with their White Rabbit:
One pill makes you larger
And one pill makes you small,
And the ones that mother gives you
Don't do anything at all.
Go ask Alice
When she's ten feet tall.
And if you go chasing rabbits
And you know you're going to fall,
Tell 'em a hookah smoking caterpillar
Has given you the call.
Call Alice
When she was just small.
When the men on the chessboard
Get up and tell you where to go
And you've just had some kind of mushroom
And your mind is moving low.
Go ask Alice
I think she'll know.
When logic and proportion
Have fallen sloppy dead,
And the White Knight is talking backwards
And the Red Queen's "off with her head!"
Remember what the dormouse said:
"Feed your head. Feed your head. Feed your head"
Have a Great Weekend!
Discussion and Analysis by Humphrey Percy, Chairman and Founder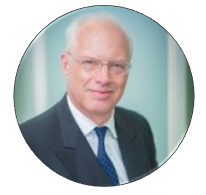 Click Here to Subscribe to the SGM-FX Newsletter