Beware of statistics: the rise in the number of 4 days a week jobs in the UK has risen by 90% post the Covid pandemic. But from a very low base. The jobs quoted are predominantly in the charity, hospitality and sales and distribution sectors which given the nature of those jobs can function efficiently and at a lower cost than other sectors which require a larger number of FTE or full time employees. It also means that an already tight labour market is made still tighter since some of those jobs require more than 4 days work. GBP/EUR 1.1705.
In the USA spiritual home of the gas guzzling motoring sector, the average price for a US Gallon is now USD 5 or EUR 4.75 or GBP 4.06. A US Gallon = 3.785 litres which at the current UK price for a litre of unleaded at GBP 1.80 equates to a UK price for a US Gallon of GBP 6.81. With UK Petrol 50% more expensive than the USA British motorists are becoming increasingly militant: according to Forecourt Eye a trade body that works with 1000 British garages, non payments are up 39% since January. What that means is that more and more motorists are baulking at paying GBP100+ to fill up and are simply driving off without paying.
As we wrote last year, Australia deeply upset France by cancelling a submarine contract with France's The Naval Group and signing another with the UK and the USA. Things were resolved over the weekend: President Macron invited the new Australian PM to visit Paris and PM Albanese agreed to pay The Naval Group EUR 550 million. PM Albanese described the settlement as being fair and equitable and is looking forward to his French trip.
EUR/AUD 1.4905
A new description to me at least- what happened to Spring followed by Summer?!- Pre Summer as early June is now known in Spain at least has seen temperatures soaring past 40c in Seville and fan sellers doing a red hot roaring trade. Unlike the EUR which is wilting versus USD at 1.0510.
This day in 2011 Stevie Wonder was inducted into the Hall of Fame at New York's Apollo Theatre which was where he set out on his career as a 12 year old in 1962. Here is one of his best known songs:
Isn't she lovely?
Isn't she wonderful?
Isn't she precious?
Less than one minute old
I never thought through love we'd be
Making one as lovely as she
But isn't she lovely made from love?
Isn't she pretty?
Truly the angel's best
Boy, I'm so happy
We have been Heaven-blessed
I can't believe what God has done
Through us, He's given life to one
But isn't she lovely made from love?
Isn't she lovely?
Life and love are the same
Life is Aisha
The meaning of her name
Londie, it could have not been done
Without you who conceived the one
That's so very lovely made from love
Hey!
Discussion and Analysis by Humphrey Percy, Chairman and Founder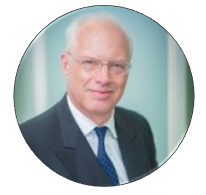 Click Here to Subscribe to the SGM-FX Newsletter