Federal Reserve: reading the tea leaves 
Positively, the market has taken cheer from the most recent Minutes of the FOMC which sets US interest rates. Because the Minutes reflect that the expectation that the pace of interest rate rises is due to decrease early next year, the market has collectively not looked at the other crucial inclusion in those Minutes: there is clearly some debate among Committee members on just where the rate cycle will top out. In other words, while the rate of increase is generally agreed to be tapering, the number of rate increases required to squash inflation is less clear and what is agreed, will depend on future data. In other words there is some wait and see in there rather than the it's all over now assumption. The publication of the Minutes while US markets are out celebrating Thanksgiving together with less liquidity than usual have contributed to this current wave of optimism. EUR/USD 1.0405.
Greenness 
Top of the UK's green cities comes Exeter, Devon followed by Bristol, Bournemouth, Cambridge and …..Islington? Apart from not being a city, Islington is to say the least a surprise inclusion but maybe it is all those New Labour politics. At the other end of the spectrum is Glasgow, Middlesborough, Sheffield, Liverpool and Leeds. It turns out that the rankings are based on tree cover, vegetation and parks in areas with populations of at least 100,000. The report concludes that greenness is down to the north south divide -neatly ignoring some less than green places in the south and some green and tree lined cities in the north. GBP/USD 1.2095.
Uttar Pradesh, India 
Much to the frustration of both the prosecution and also the judge in a court case in Uttar Pradesh, India when the counsel for the defence in a drug smuggling case called on the police to produce the evidence, there was a shortfall in the amount of cannabis that the police claimed was involved. No less than 195 KG was missing. When asked by the judge how that could be, the police explained that 195KG of cannabis had been eaten by rats; an explanation that was deemed to be as lacking in credibility as the case for the defence. USD/INR 81.65
Budweiser 
The reason Budweiser took the news of Qatar u turning on the exclusive World Cup football stadium sales franchise agreed with them is that nearby in Dubai is the Bud X fan zone in Dubai harbour which has daily capacity for 10,000 and is showing the action on giant 3,552 square foot screens. Dubai is expected to pick up an extra 1 million visitors when the world cup visitor tally is totted up-some of those visitors to Dubai may even take the Dubai Air shuttle to Doha to watch a game. GBP/UAE 4.45
Do They Know It's Christmas? 
This day in 1984, a clutch of pop stars who were collectively to be named Bandaid converged on a recording studio in London including Bono, Boy George, Paul McCartney, David Bowie, Sting and Phil Collins to record this song which became a world wide sell out phenomenon:
It's Christmas time, there's no need to be afraid
At Christmas time, we let in light and we banish shade
And in our world of plenty we can spread a smile of joy
Throw your arms around the world at Christmas time
But say a prayer, Pray for the other ones
At Christmas time it's hard, but when you're having fun
There's a world outside your window
And it's a world of dread and fear
Where the only water flowing
Is the bitter sting of tears
And the Christmas bells that ring
There are the clanging chimes of doom
Well tonight thank God it's them instead of you
And there won't be snow in Africa this Christmas time
The greatest gift they'll get this year is life
Where nothing ever grows
No rain nor rivers flow
Do they know it's Christmas time at all?
Here's to you
Raise a glass for everyone
Spare a thought this yuletide for the deprived
If the table was turned would you survive
Here's to them
Underneath that burning sun
You ain't gotta feel guilt just selfless
Give a little help to the helpless
Do they know it's Christmas time at all?
Have a Great Weekend!
Discussion and Analysis by Humphrey Percy, Chairman and Founder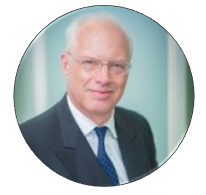 Click Here to Subscribe to the SGM-FX Newsletter