With no sense of discernible irony, Ursula Von der Leyden and Boris Johnson issued a joint statement on Sunday morning saying that while there was a long way to go, they felt it right to continue the Brexit trade terms talks and go "the extra mile." While the British PM is known for his well honed sense of humour, the EU President is less so, but on this occasion both managed to miss the opportunity to make something or indeed anything in the statement of 1 mile=1.6 km.
GBP comfortably back over USD 1.33 in early Asian trading and also mounting a recovery from the end of last week versus EUR at 0.9070. Markets drawing more than expected encouragement from and GBP jumping on the extra mile talks.
Currently looking firm v USD as previously highlighted and opening the last full week of 2020 at 6.55 having stood at 7.15 on 28-05-20, the CNY is putting in its strongest performance since 1993. And this weekend has seen the first instance of questioning whether the CNY might break 6 in 2021.
EUR gave up a little ground at the end of last week but remains above USD 1.21. WTI oil at $46.57 and Gold at $1839. On the back of rising COVID infections, Germany may have now introduced "the hard lockdown" and banned the traditional and well patronized Weinachtsmarkt or Christmas markets, but those festivity loving Germans are pushing back hard against restrictions on sales of Gluehwein or mulled wine from kiosks in town squares across the country. Quite understandably the authorities are imposing this rule as everyone knows that once the gluehwein starts flowing, there is little in the way of social distancing, never mind face masks…..
Another member of the 50+ club ie still going strong 50 years on is Dave Brock of Hawkwind. Formed in 1969, Hawkwind has had a few iterations from one of the early space rock bands to hard rock via progressive rock and psychedelic rock, so all in all it's been a bit of a journey. When I saw Hawkwind in 1972 at the Assembly Rooms in Tunbridge Wells, they were part of the Greasy Truckers Tour. Fearful of fire the organizers with stern admonitions not to smoke, gave each of us a joss stick and an orange. Support act solo singer Magic Michael had over indulged and after a poor introduction that was badly received went and hid in Hawkwind's drum kit. We all threw our oranges at him and lit up. The night was saved by Hawkwind's strong performance helped by a silver stroboscope light show and two semi naked girl dancers. Tunbridge Wells never recovered. Here is the song that Hawkwind are best known for: Silver Machine:
I, I just took a ride in a silver machine
And I'm still feeling mean
Do you want to ride
See yourself going by
The other side of the sky
I've got a silver machine
It flies
Sideways through time
It's an electric line
To your zodiac sign
I've got a silver machine
I've got a silver machine
I've got a silver machine
It flies out of a dream
It's antiseptically clean
You're gonna know where I've been
Do you want to ride
See yourself going by
The other side of the sky
I've got a silver machine
I said I just took a ride
In a silver machine
And I'm still feeling mean
It flies
Sideways through time
It's an electric line
Discussion and Analysis by Humphrey Percy, Chairman and Founder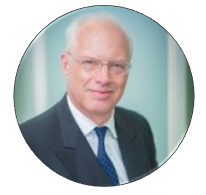 Click Here to Subscribe to the SGM-FX Newsletter