Exactly One Month to the end of the Tax Year
Those seeking to plan their personal and corporate affairs as they traditionally do each March are faced with more challenges than usual. Here in the UK, there is new government with a sufficiently large majority to push through more controversial positive and negative measures for taxpayers, plus a new and largely unknown Chancellor plus a global move to counter Covid 19 by the introduction of easier monetary conditions. However despite optimism generated from the Prime Minister's enthusiasm for large infrastructure projects, the over riding concern is that it all needs to be paid for. Hence the stories being floated through the press in recent weeks about raids on pensions, the withdrawal of entrepreneurs' tax relief etc. In the past 24 hours bond markets have rallied, equity markets led by the Dow down by 3.6% have again taken fright on the impact on the global economy of Covid 19 and USD has weakened and GBP has been a beneficiary. History would suggest that USD will stage a recovery before the end of the week in New York tonight. But there again, the sheer pace and size of the swings make for a white knuckle ride.
A landmark ruling by the top French court which last night allowed an Uber driver in France to be considered as an employee. This not only has ramifications for the Uber business model but also for other companies that make up the gig economy such as Deliveroo and Just-Eat Takeaway. Implications include more tax, employment costs and employment benefits such as paid holidays will mean a re-write of business plans-and of course dearer taxi fares: Mon Dieu!
News that EY had sent 3,000 Madrid workers home yesterday as a Covid precaution got the pulses in SGM-FX's accounts department racing. That led to a discussion about the EY global workforce: 245,000 FYI  of which 114,000 are in Europe, Middle East, India and Africa. With global 2019 revenues of USD 36.45 Billion, EY enjoys a per capita revenue figure of USD 149K.
A body temperature of 37C is normal and fortunately there were no signs of that being breeched by any of the SGM-FX early birds -other than when there was a tussle over the Ketchup when the Birley's breakfasts arrived at the SGM-FX office this morning. Oh what fun!
Those bean counters, they do need to get out a bit more!
Discussion and Analysis by Humphrey Percy, Chairman and Founder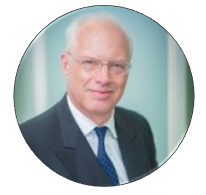 Click Here to Subscribe to the SGM-FX Newsletter