The dashboard in the economic control room of the EU at the European Central Bank currently contains a number of red warning lights and markets are yet to wake up to what an 8.9% inflation rate means to the 500 million citizens of the EU given that the ECB is now acknowledged as having been slow to deal with it. 10 Year German government bonds are yielding 0.82% while Italian government bonds stand at 3.12%. That 2.30% spread spells trouble given the implications of it widening even further for the EU not to mention the absolute rate that it is now costing Italy. Italian government debt in May stood at €2,755,568 billion so this is most certainly not a small economy problem of the scale of 2012's struggles faced by Portugal, Ireland and Greece: Italy's economy is bigger than all of them combined. EUR/USD 1.0218.
Can it only be a year ago that pundits were talking about the wall of money that had built up during lockdown and was about to be unleashed in a spending spree that would give an economic shot in the arm to the UK economy? In short yes but how different is a picture of the reality on this the first day of August 2022: consumer credit is rising fast- people are spending on their credit cards and building up debt; savings have fallen sharply month on month; interest rates are rising and need to rise sharply to douse inflation; last but not least there is no sign of energy prices falling and in fact they are due to lurch upwards once again for consumers in the Autumn.
GBP/ EUR 1.1902.
Offered a return of 66% in just 3 months on amounts between €50 and €150,000, the mostly European investors lined up to invest in Juicy Fields a Berlin company cultivating, harvesting and selling medical cannabis. Then the German financial regulator BaFin banned the company in March from operating in Germany as they had not provided supporting financial literature. Juicy Fields moved to Amsterdam but investors and regulators had missed a rather more fundamental point: the company was operating a not so sophisticated Ponzi scheme where new investors' money paid returns to exiting investors. It all went quiet this month and 500,000 investors are looking for both Juicy Fruits and their money. Assuming an average investment of €10,000 that would mean €5 billion has gone missing. In all likelihood it will be a lot more and European financial regulators will be facing some hard questions.
It was this day in 1987 that the Los Lobos version of la Bamba went to Number One in the UK which additionally had the distinction of being the first Spanish language record to earn that distinction.
Para bailar la bamba
Para bailar la bamba se necesita una poca de gracia
Una poca de gracia pa' mí, pa' ti
Ay arriba y arriba
Ay arriba y arriba
Por ti seré, por ti seré, por ti seré
Yo no soy marinero
Yo no soy marinero, soy capitán
Soy capitán, soy capitán
Bamba, bamba
Bamba, bamba
Bamba, bamba
Bamba
Para bailar la bamba
Para bailar la bamba se necesita una poca de gracia
Una poca de gracia pa' mí, pa' ti
Ay arriba y arriba
Para bailar la bamba
Para bailar la bamba se necesita una poca de gracia
Una poca de gracia pa' mí, pa' ti
Ay arriba y arriba
Ay arriba y arriba
Por ti seré, por ti seré, por ti seré
Bamba, bamba
Bamba, bamba
Bamba, bamba
Bamba, bamba
Discussion and Analysis by Humphrey Percy, Chairman and Founder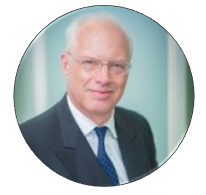 Click Here to Subscribe to the SGM-FX Newsletter