Eurozone Household Energy Bills
Soaring European gas price rises are being passed on to consumers by the utility companies faced with the alternative of going bust. Examples of monthly rates trebling are rife for example in Cologne, Germany. The average annual Eurozone domestic energy bill for 2020 was EUR 1,200 but that is forecast to rise to EUR 1,850 in 2021 due to supply constraints and geopolitical tensions. 39 energy companies in Germany alone have gone out of business in the past year. On top of that the German government are set to introduce an annual fee to support renewable energy investment in January 2023 averaging EUR 222 per household. The European Central Bank need look no further for evidence of inflationary pressure which so far they seem slow to acknowledge.
As government bond yields have risen in recent sessions, technology stocks have come under pressure and the S&P 500 fell 1.3% yesterday. The all important 10 Year US Treasury yield is now at its highest level for 2 years at 1.83% and the 2 Year is at 1.03%. The 3 interest rate rise scenario for 2022 has now been superseded by 4 or even 5 interest rate rise expectations as the Federal Reserve has underlined its commitment to be in front of the curve rather than following it. USD markedly stronger with EUR/USD 1.1335.
With prices up $1 and WTI at $85.18, oil is now at its highest level since October 2014 due to supply concerns given the recent Yemeni Houthi attacks on the UAE plus tensions between OPEC+ member Russia and Ukraine. Oil inventories are set to fall to their lowest levels since 2000 this summer which will prompt further price rises this year with a forecast of $100 being breached. The question which is now being asked in the oil market is: does OPEC+ have the capability to pump the promised increase in oil? The reason for that question is that it is becoming increasingly clear that under investment and failure to maintain infrastructure is now beginning to impact some members of OPEC+ getting oil out of the ground and delivering it.
#Planetary Defense Experts have been tracking an asteroid catchily named 1994 PC1 for the past 10 years or more and have been able to reassure followers that the kilometre wide mass safely flew past Earth yesterday. Very safely in fact given that it only came as close as 1.2 million miles away or 5 times the distance separating Earth from the Moon. Those readers still fretting about asteroid danger will be re-assured to learn that NASA has the DART program in place or the Double Asteroid Redirection Test program which is set up to send a spacecraft to intercept and collide with asteroids perceived to be dangerous thereby sending them off course and away from Earth. Very Star Trek. Phew.
Liverpool: Birthplace of the Beatles
Liverpool tourist officials thought this a good message to put on road signs around the city, but those fun loving guys at Highways England did not agree this day in 2000 citing fears that the message would distract motorists. Here is an appropriate Beatles song in the circumstances: Back in the USSR:
Flew in from Miami Beach B.O.A.C.
Didn't get to bed last night
On the way the paper bag was on my knee
Man, I had a dreadful flight
I'm back in the U.S.S.R.
You don't know how lucky you are, boy
Back in the U.S.S.R. (Yeah!)
Been away so long, I hardly knew the place
Gee, it's good to be back home
Leave it till tomorrow to unpack my case
Honey, disconnect the phone
I'm back in the U.S.S.R.
You don't know how lucky you are, boy
Back in the U.S.
Back in the U.S.
Back in the U.S.S.R.
Well,
The Ukraine girls really knock me out (… Wooh, ooh, ooh)
They leave the West behind (Da, da, da)
And Moscow girls make me sing and shout (… Wooh, ooh, ooh)
That Georgia's always on
My, my, my, my, my, my, my, my, my mind
Oh, come on
Woo (Hey)
(Hoo) Hey
Woo hoo (Yeah)
Yeah, yeah
Hey, I'm back In the U.S.S.R.
You don't know how lucky you are, boys
Back In the U.S.S.R.
Discussion and Analysis by Humphrey Percy, Chairman and Founder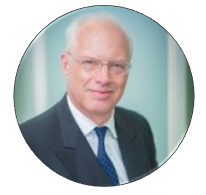 Click Here to Subscribe to the SGM-FX Newsletter