European stocks were on song yesterday and enjoyed positive momentum with airline and travel stocks leading the way on hopes of omicron being less damaging than previously expected.
Once the must have style icon for aspiring business and finance workers, the Blackberry has been effectively switched off as of last night with the owners no longer offering technical support having notched up billions of dollars of losses due to the world having moved on to iOS and Android.
The Netherlands; the wealthiest and most scientifically advanced nation in Europe.
Do not adjust your sets, that was 400 years ago at the beginning of what was to be termed the Dutch golden Age. Arts and science, pendulum clocks, astronomy and micro biology, there was no end to the advances in the 17th century made by the Dutch. Much of it was down to the VOC or the Dutch East India Company that was the first ever trading company with a permanent share capital and which was listed on the Amsterdam Stock Exchange. Employing at one time 50,000 , the VOC had a private fleet of 150 merchant ships, 40 huge warships and a 10,000 strong private army. Despite this GBP strong versus EUR with GBP/EUR 1.1980.
I must confess that the Maiden are far from being my favourite band but they just about merit an inclusion in the SGM-FX Daily Brief as they hold what may well be a record which is that having reached number 1 in the UK charts this day in 1991, they unsurprisingly sold only 42,000 copies of this gamma minus effort of a song. Maybe it was something to do with the title -as well as the lyrics: Bring Your Daughter to the Slaughter:
Honey its getting close to midnight
And all the myths are still in town
True love and lipstick on your linen
Bite the pillow make no sound
If there's some living to be done
Before your life becomes your tomb
You'd better know that I'm the one
Unchain your back door invite me around
Bring your daughter, bring your daughter to the slaughter
Let her go, let her go, let her go
[X2]
Honey its getting close to daybreak
The sun is creeping in the sky
No patent remedies for heartache
Just empty words and humble pie
So get down on your knees honey
Assume an attitude
You just pray that I'll be waiting
Cos you know I'm coming soon
Bring your daughter, bring your daughter to the slaughter
Let her go, let her go, let her go
[X2]
So pick up your foolish pride
No going back, no where, no way, no place to hide
Let her go
Bring your daughter, bring your daughter
Bring your daughter, bring your daughter
Discussion and Analysis by Humphrey Percy, Chairman and Founder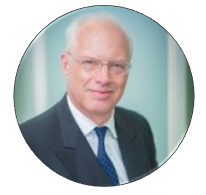 Click Here to Subscribe to the SGM-FX Newsletter