For the first time since May 2016 Euro-Zone inflation entered negative territory last month which increased the chances of the European central Bank needing to inject further stimulus to generate price growth. Inflation in the 19 countries fell to minus 0.2% versus the ECB target of just under 2%. The implication is that the recession will be a larger and longer drag on consumer prices.The ECB has the PEPP or Pandemic Emergency Purchase Programme which it can deploy again and expectations are that a further EUR 500 Billion Euros may be approved by the end of the year. Meanwhile yesterday Germany's Economy Minister Peter Altmaier announced that he sees a V shaped swift rebound from the pandemic economic shock. Once again it would appear that Germany is able to prosper while the rest of Europe and particularly the South suffers. EUR continues to trade strongly versus USD at just below 1.20.
Return to Planet of the Grapes
Great to see a bustle of activity in this terrific Leadenhall market wine bar which is a favourite SGM-FX watering hole: the Planet of the Grapes re-opens Tuesday 08-09 and for those in the City of London it's worth making a note in the diary. For those fans of the nearby George and Vulture restaurant which is mentioned no less than 20 times in Charles Dickens' 1837 novel Pickwick Papers, the G&V has re-opened and is serving all those old favourites such as scampi and bacon followed by steak and kidney pudding and bubble and squeak. Just leave room for the jam roly poly with both cream and ice cream.
It was of course 25 years ago today on 2-9-95 that Michael Jackson's song You are Not Alone notched up the notable achievement of becoming the first song to go straight in at Number One on the US Billboard Hot 100 chart. Even if you are not a fan of the King of Pop and his music, you have to respect how he built a net worth of USD 1.3 Billion by his untimely death at the age of 50 in 2009. Here's a sample of You are Not Alone:
Another day has gone
I'm still all alone
How could this be
You're not here with me
You never said goodbye
Someone tell me why
Did you have to go
And leave my world so cold
Everyday I sit and ask myself
How did love slip away
Something whispers in my ear and says
That you are not alone
For I am here with you
Though you're far away
I am here to stay
Discussion and Analysis by Humphrey Percy, Chairman and Founder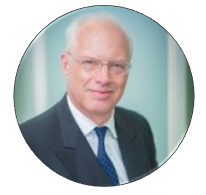 Click Here to Subscribe to the SGM-FX Newsletter