European Government Bond Yields
Which is the only Eurozone country that does not expect bond buyers to pay them to lend for 5 years? The answer is Italy which pays just 0.04%. Even Greece charges 0.01% to bond investors to lend them for 5 years. The European Central Bank has convinced markets that the benign financing conditions for Europe are not changing any time soon. The EUR/USD rate continues to trade in a tight range just over 1.21.
With the plethora of support schemes both extant and expired, it is easy to lose track of exactly where the UK is with respect to the Furlough Scheme also known as the Covid Job Retention Scheme. As of now the Scheme is due to run until September 30 and from July 1 support will reduce to 70% of wages and employers will be responsible for a further 10%. At present the Government pays 80% of wages and employers zero. Some people are already saying that this tapering of the Scheme is both too little and too late with 3.4 million people still on the Scheme which represents 10% of the UK workforce. The numbers are mindboggling with the Scheme having already cost the Government ie the taxpayers GBP 64 Billion or USD 90 Billion as of May 14 2021.
For the first time in 30 years Emirates-the Middle East's largest airline- has reported a USD5.5 Billion loss contributing to the Emirates Group loss for 2020 of USD 6 Billion. Emirates normally flies to 150 cities globally and has a fleet of 259 planes so has one of the most extensive networks of all airlines as well as tip top service.
Australia/UK Trade Deal: Vegemite/Marmite?
The deal struck yesterday means that UK manufactured cars, Scotch whisky, biscuits and ceramics will be cheaper to sell to Australia. While this is largely symbolic as these new terms will add less than 1% to the UK GDP, the deal signposts the UK's wider trade ambitions post Brexit. Most pertinently it opens the way for the UK to join a wider Asia Pacific trade agreement, the Comprehensive and Progressive Agreement for Trans-Pacific Partnership(CPTPP). GBP/AUD at 1.8290.
32 years ago today, Cliff celebrated 30 years in show business and played to a 72,000 crowd at Wembley Stadium. Rock purists may sniff at Cliff for more pop pixie than rock god, but no-one can deny that for sheer career longevity as well as a chameleon-like ability to re-invent himself to fit in with the prevailing zeitgeist, Cliff is the business. Just take the following song which Cliff Richard took to Number One twice: in 1959 and in 1986.
Here is Living Doll:
Got myself a cryin', talkin'
Sleepin', walkin', livin' doll
Gotta do my best to please her
Just 'cos she's a livin' doll
Got a rovin' eye
And that is why, she satisfies my soul
Got the one and only, walkin', talkin', livin' doll
Take a look at her hair, it's real
And if you don't believe what I say, just feel
I'm gonna lock her up in a trunk
So, no big hunk can steal her away from me
Got myself a cryin', talkin'
Sleepin', walkin', livin' doll
Gotta do my best to please her
Just 'cos she's a livin' doll
Got a rovin' eye
And that is why she satisfies my soul
Got the one and only, walkin', talkin', livin' doll
Take a look at her hair, it's real
And if you don't believe what I say, just feel
I'm…
Discussion and Analysis by Humphrey Percy, Chairman and Founder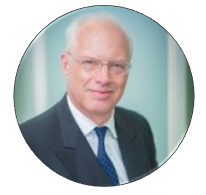 Click Here to Subscribe to the SGM-FX Newsletter