European Central Bank stimulus
As expected a fresh stimulus package was approved by the ECB yesterday which saw the deposit rate cut to -0.5% and the restart of EUR 20 Billion bond purchases per month starting November and with no announced end date. Analysts are still sifting through the tea leaves of outgoing Governor Mario Draghi's speech to see where Europe and its policy makers are heading next. The EUR weakened and stock markets rose following this package.
Brexit: Some good news for beleaguered Britain
The first inkling that while Brussels may be intractable, not everyone in France necessarily shares that hard line: the UK is the single largest overseas market for French champagne-yes even larger than the USA- and last year a whopping 26.8 million bottles were imported into the UK. Champagne producers led by no less a house than Taittinger have announced that the show will go on and they have been stockpiling supplies in southern England to make sure that supplies are uninterrupted by pesky politicians or hard border controls. What IS a concern says Pierre Emanuel Taittinger is the falling GBP/EUR rate which has so far accounted for a drop of over a million bottles imported from the previous year. 
Scientists using the world's largest and most powerful radio telescope named Vast for obvious reasons which is situated in Pingtang SW China, have picked up more than 100 FRBs or Fast Radio Bursts which suggest alien life in the outer reaches of the universe. SGM-FX's James our very own astronomer, is living it and was last seen in Elephant & Castle with his transistor radio clutched to his ear waiting for contact from outer space and small green men on the Bakerloo Line.  Put that down to those after work lagers!
Discussion and Analysis by Humphrey Percy, Chairman and Founder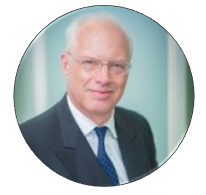 Click Here to Subscribe to the SGM-FX Newsletter